November 27, 2019 – West Bend, WI – First graders from Holy Angels School in West Bend worked on a Thanksgiving project with senior citizens this week during the SPARK! program at the Museum of Wisconsin Art.
SPARK is a free program for people with memory loss and their caregivers. The program engages participants in conversation about Wisconsin art.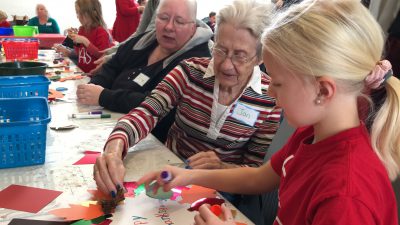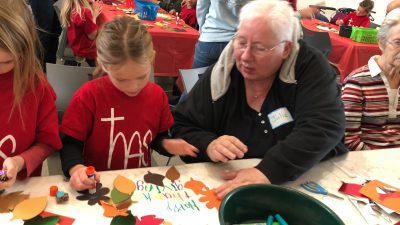 On Monday the students and seniors built a Thanksgiving wreath. They cut colorful leaves out of paper and used a glue stick to secure the leaves to a round piece of cardboard. With magic marker the kids wrote a Thanksgiving message in middle of the wreath.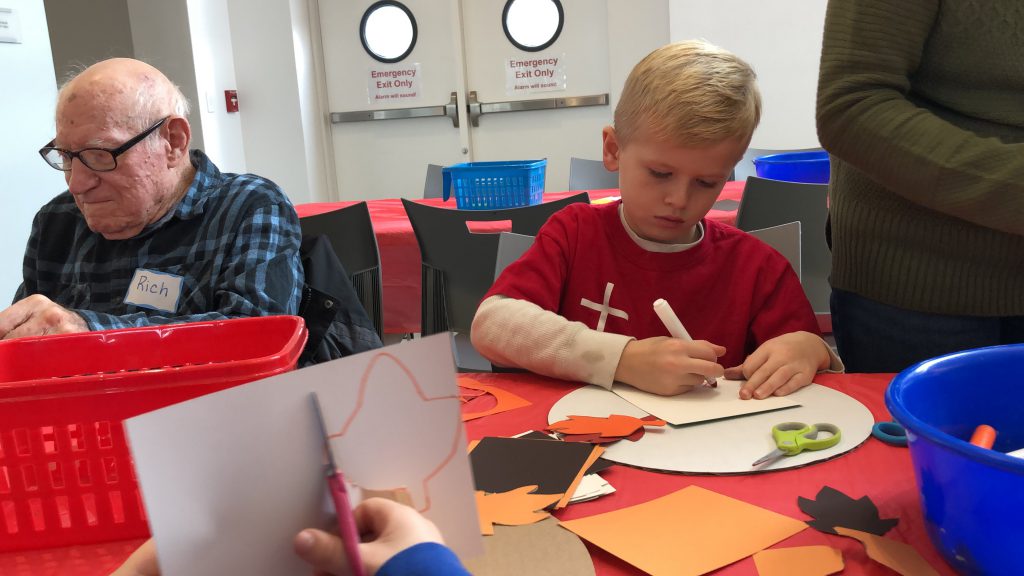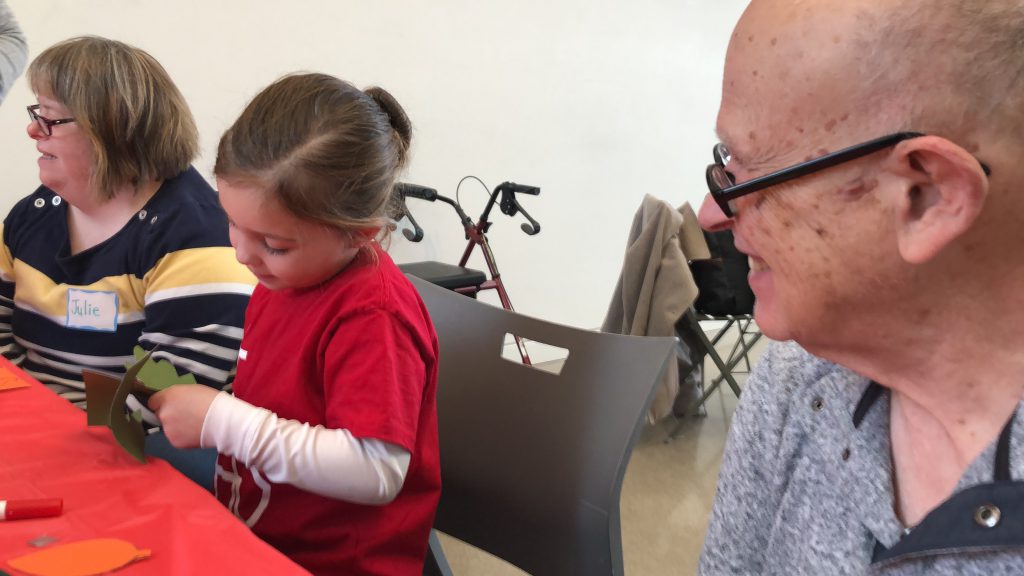 MOWA has been part of the regional SPARK! Alliance since 2009, thanks to seed support from the Helen Bader Foundation, and offers this program to highlight and promote self-expression and mental stimulation.