VIDEO | Rebroadcast of Military Honors for Merlin Heinecke of Allenton
May 28, 2018 – Allenton, WI – Military Honors were held Sunday, May 27 to mark the grave of Army Veteran Merlin Heinecke of Allenton who was MIA in Korea on Dec. 2, 1950.
Heinecke was in the battle of Chosin Reservoir.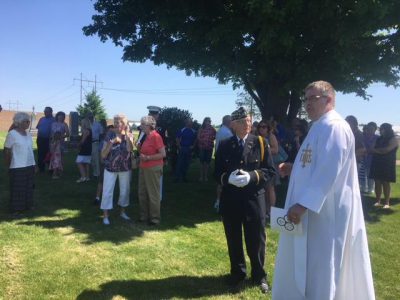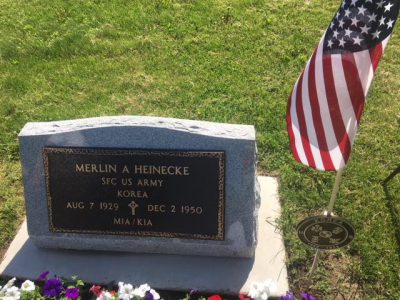 Merlin was born in Allenton on Aug. 7, 1929. He was baptized at Zion Ev. Lutheran Church on Sept. 1, 1929.
One of 12 adult children, Merlin had six sisters and five brothers at the time of his death.
Merlin joined the U.S. Army on Jan. 6, 1949 at the age of 20. A short five months later Merlin was on his way overseas. He was assigned to the Heavy Motor Company, 32nd Infantry Regiment, 7th Infantry Division.
On Dec. 5, 1950, during the Battle of Chosin Reservoir, SFC Merlin Heinecke went missing. He was declared dead on Dec. 31, 1953. His remains have not been recovered.
A memorial service was held for him at Zion some time between Dec. 31, 1953 and early 1954.
On Sunday, May 27, 2018 as part of the Memorial Day observation Merlin's service and ultimate sacrifice was marked with the placement of a monument stone in the cemetery with bronze military plaque.
The stone was funded by members of the Heinecke family , Lutheran Military Support Group and Zion Ev. Lutheran Church.