August 14, 2017 – West Bend, WI – West Bend's annual GERMANfest is just around the corner, August 24 – 27 and it's not going to be just about Polka this year.
Starting Thursday the Eddie Butts Band will play  from 5 – 8 p.m. followed by Rebel Grace until 11 p.m.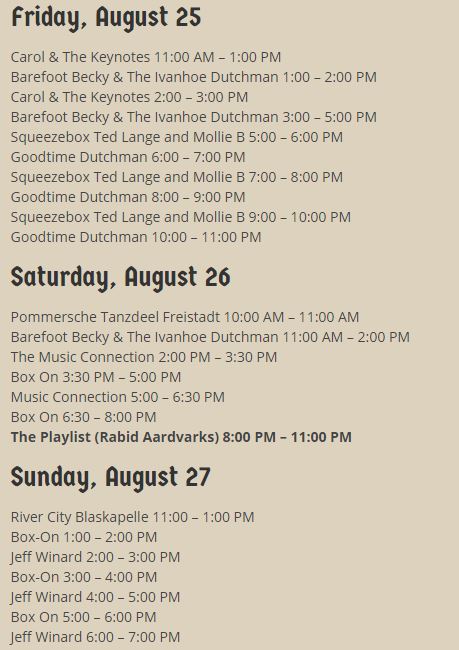 On Saturday night check out WAMI award winner The Playlist (Formerly Rabid Aardvarks)  which covers today's pop and country hits.
Come enjoy music, dancing, boots of beer and lots of fun!   
GERMANfest by Habitat for Humanity Dodge and Washington Counties.