June 8, 2017 – West Bend, WI – What's cuter than a bug's ear? How about a baby donkey that was born just 14 hours ago!
Weighing in at 53 pounds and healthy as a horse (but it's a donkey); this little one is from Meadowbrook Orchard.
Mother Holly, 6, gave birth at 7:30 p.m. Wednesday.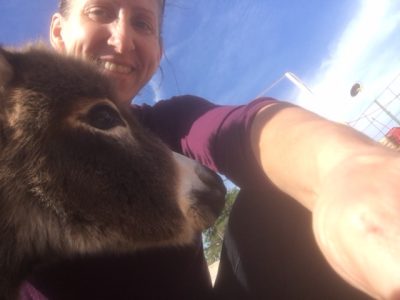 The birthing process lasted about a half hour. That's short, when you consider she's been carrying the little one for a year.
Baby is extremely spunky and just as soft and furry as you can imagine.  And she needs a name!
Keep an eye on Meadowbrook's Facebook page and we'll also work to bring you more details.
Congratulations Rick and Judy and everyone at Meadowbrook Orchard.