VIDEO | The Spark Plug Guy at West Bend Antiques, Vintage & Fine Art Show 2019 Washington County Fair Park
Washington Co., WI – The West Bend Antiques, Vintage & Fine Art Show 2019 is Jan. 18 and 19 at Washington County Fair Park and Conference Center.
Both Fair Park will be filled with unique and beautiful works of art for home or garden.
Be sure to look for Dick "The Spark Plug Guy" Cooley.  He has been creating and showing his unique sculptures for over 27 years.
Dick has a special 10-percent off your purchase if you mention you saw this post on WashingtonCountyInsider.com
Click HERE to look at his portfolio page of sculptures.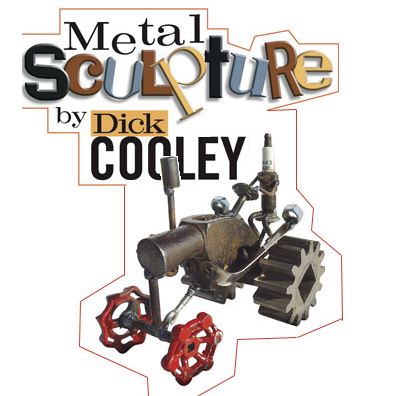 You name it – hobby or profession – Cooley has crafted a piece of spark-plug art to represent. Don't forget the spark-plug art for Valentines Day!
For more information on the Antique, Vintage and Fine Art Showcase click HERE
The event runs 11 a.m. –  7 p.m. on Friday, Jan. 18 and Saturday, Jan. 19 from 9 a.m. – 4 p.m.
Mention you saw this ad on WashingtonCountyInsider.com and receive 10% off your purchase from The Spark Plug Guy.