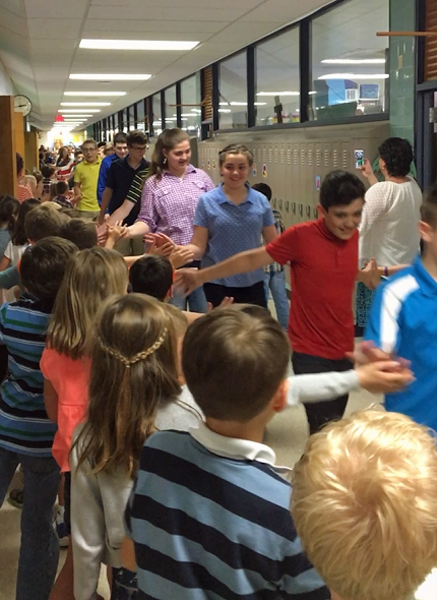 June 6, 2017 – West Bend, WI – A tradition at St. Frances Cabrini School was carried out this week as students said goodbye to graduating 8th graders with a walk-through.
All of the students come out of their classrooms and line the hallways, and the 8th graders walk through, giving high fives and saying goodbye to the younger kids.
It seems to mean a lot to all the kids.
Credit Nikki Schultz for the video. 
Click the photo or click HERE to watch.