April 4, 2020 – West Bend, WI – It was February 2020 when the West Bend Common Council voted unanimously to approve a tribute stone to be place at Old Settlers Park. The stone, paid for by donations, was to honor former West Bend Mayor Kraig Sadownikow for nearly nine years of service to the community.

Acting Mayor Steve Hoogester read the proclamation which cited Sadownikow's work to help the City of West Bend "achieve significant economic growth and improve overall financial stability."
Sadownikow was also praised for his "outstanding leadership as Mayor, devoting a substantial portion of his time for the betterment and enrichment of the citizens of West Bend."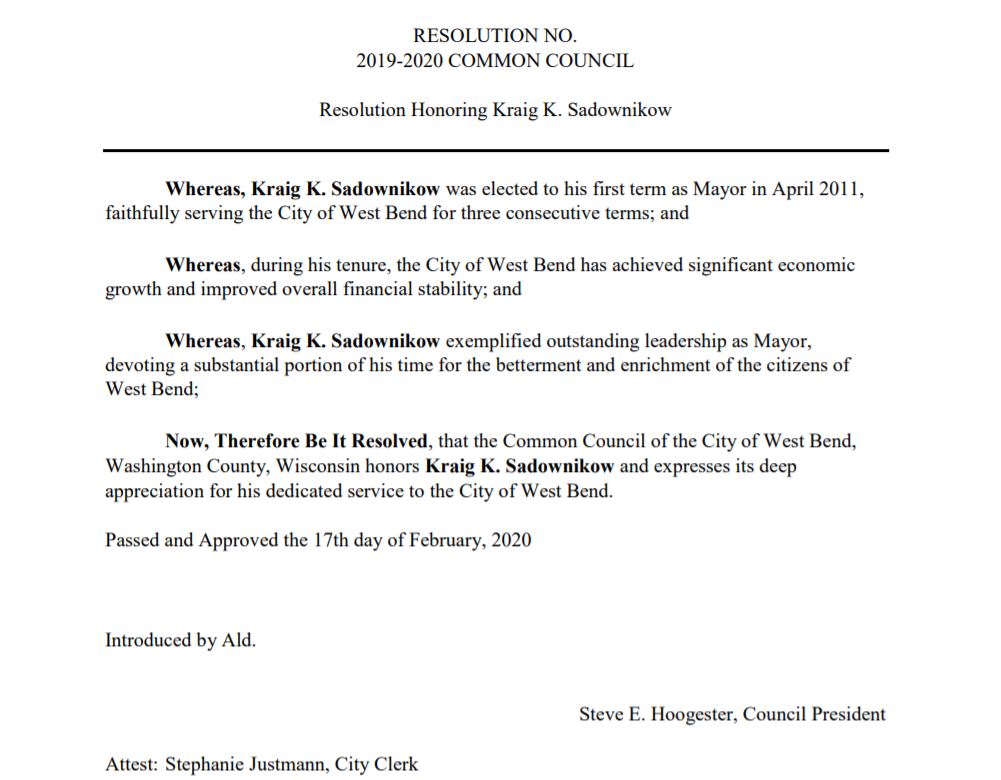 The 900-pound stone was place on a sunny Thursday morning on N. Main Street by Ed Duquaine from Duquaine Concrete and Mike Otten from West Bend Elevator.