November 13, 2020  – Village of Jackson, WI – Madison Depies, 17, a junior at Kettle Moraine Lutheran High School, was recently accepted into the National Honor Society.
"It made me think, I need to do more to stay in line with the high standards of this honor," she said.  "My first thought was to do something within the Jackson community that would bring positivity to town."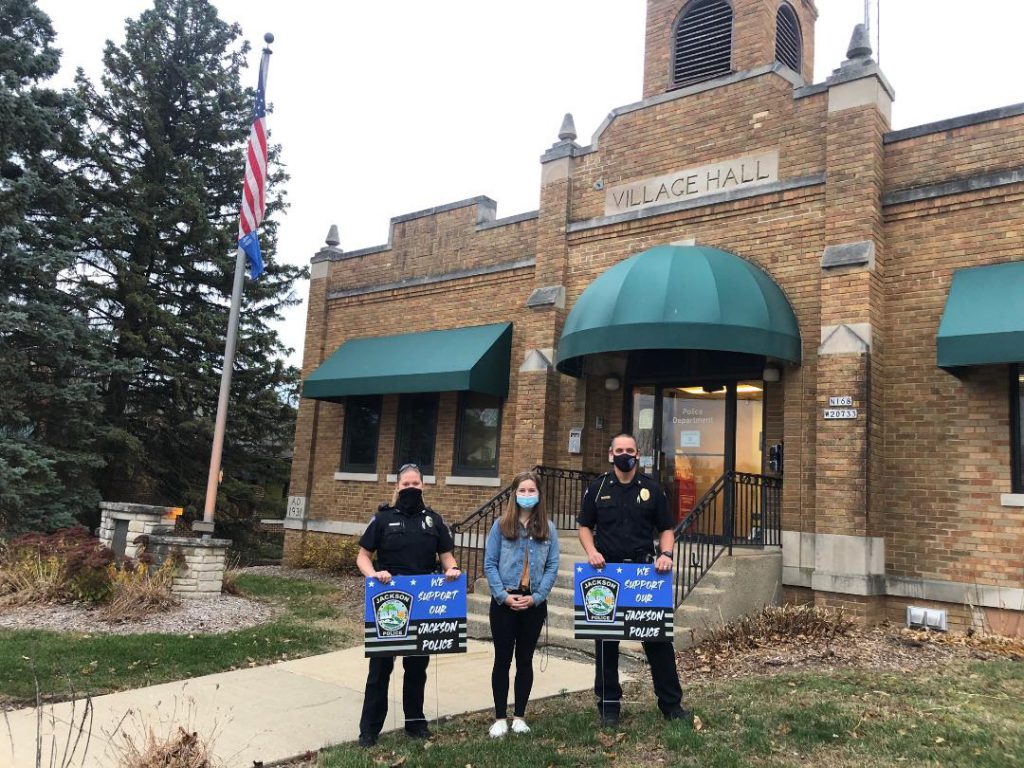 Depies, who plans to pursue a degree in marketing, thought about reaching out to local law enforcement.
"The police have been in my thoughts and prayers during the conflicts within our country, so while brainstorming, I formulated the idea of selling supportive yard signs," Depies said.
With permission from her parents Depies crafted a game plan.
"I started by designing yard signs that supported the Jackson Police Department and other local departments. B&L Graphic Solutions formatted my original design into a high-quality picture. I accepted pre-orders one week prior to picking up the signs so I could gather intel from customers and their willingness to buy the signs. The people in the community were excited to purchase the signs for $10 each," said Depies.
Jackson Chief Ryan Vossekuil suggested the funds could go towards purchasing community support items and non-budgeted police equipment.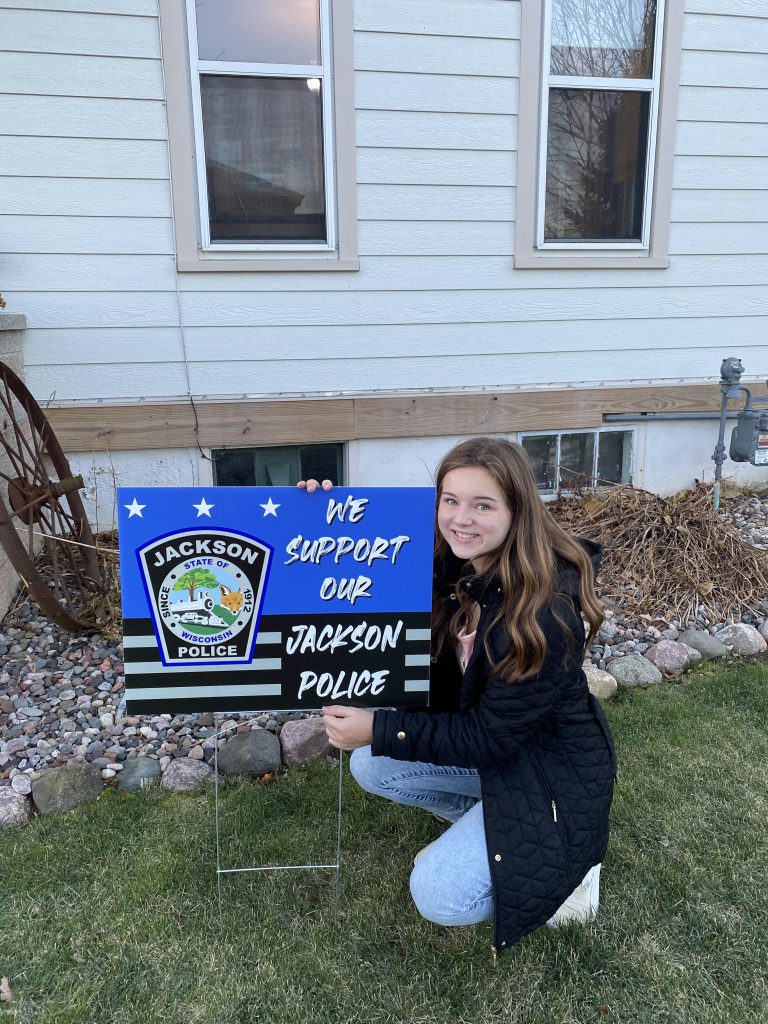 "We were surprised when we began to see the signs start popping up around the village," said Vossekuil. "This has been a difficult and challenging year for police officers across the country and the signs have certainly been a morale boost for our staff. We are grateful to Madison for taking on this project. I had the pleasure of meeting her this week and I'm sure her parents are very proud of her."
Moving forward, the yard signs will be available at the Jackson Police Department, N168W20733 Main Street, for a $10 donation.
Proceeds will be directed to the Jackson PD crime prevention fund, which will be used to offset costs for public relations materials such as coloring books, stickers, etc.
"I would also like to thank B&L Graphics of Jackson for giving Madison a great deal on the signs, and to Jackson Dairy Queen for donating 500 – $1 certificates that we can pass out to children in the community," said Vossekuil.