Village of Richfield man arrested for multiple boating violations on Friess Lake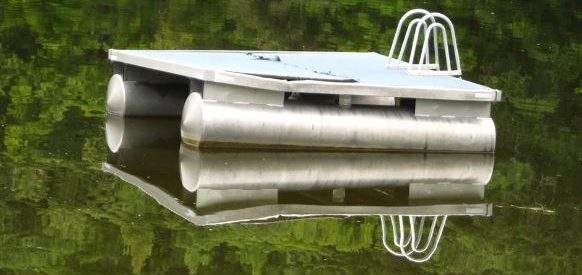 August 7, 2017 – Washington Co., WI – On Sunday, August 6 at 9:24 a.m. the Washington County Sheriff's Office began to receive several calls regarding an operator of a boat driving reckless while violating the "No Wake" local ordinance on Friess Lake.
The third caller reported the operator struck a swim raft. The deputy arrived at a boat launch on the west side of the lake and was able to identify the boat in question. From a dis
tance, the deputy ordered the operator to stop creating the wake and report to the launch. At that point the operator sped off to the south side of the lake to an address in the 5000 block of Lakeview Avenue.
While responding to the address, the deputy heard the boat strike the pier. The deputy was able to intercept the operator as he attempted to flee into the home by grabbing the back of the operator's shirt. However, during this confrontation, the deputy also noticed the unmanned boat was still running and had begun to turn out towards the water. The deputy released his grip on the operator to stop the boat from driving away unmanned. The operator fled into the home as the deputy secured the boat.
Although the subject would not answer the door, the deputy was able to identify the operator as a 33-year-old Village of Richfield man who is on probation for motor vehicle related OWI charges. The deputy located items inside the boat that are in violation of that probation and a subsequent arrest warrant for the boat operator was issued. The operator will now face several boating and criminal charges.
Update:
After speaking with the investigating deputy, the suspect was taken into custody at 7 a.m. today and will face four boating citations, criminal charges for disorderly conduct, resisting arrest and the probation hold.
About Author
Washington Co. Sheriff