Vincent Joseph Claffey, 86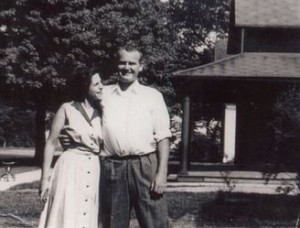 Vincent Joseph Claffey, of West Bend, Wisconsin, born on March 24, 1929 in Alderley, Wisconsin passed on peacefully to eternal life on March 23, 2016 at the Clement J. Zablocki VA Medical Center in Milwaukee, Wisconsin. His five loving children rarely left his side during his final days. Vincent was 86 years old.
He is survived by his children:  Suzanne, Anne (Gary), Patrick, Mary(Christopher)and Kristine; sisters Dolores Pendergast and Lorraine Schmidt; and many grandchildren, great-grandchildren, nieces and nephews.
Vincent was born to the late Thomas J. ("Doc") and Frances G. Claffey. He had six brothers and sisters and lived in a farm house in Alderley. As a child, he loved riding horses and going on veterinarian calls with his father. He dearly loved his siblings and his time in Alderley and had a great sense of humor. He was raised and went to school in Alderley, until high school, when he then attended seminary for a short time in Missouri before attending and graduating from St. John's Cathedral High School in Milwaukee.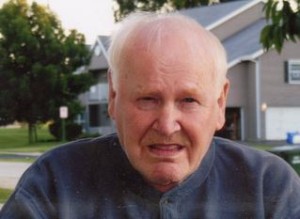 Vincent's education continued for a lifetime, it included earning a bachelor's degree with honors in Animal Husbandry at Marquette University in Milwaukee. His love for animals and science and his experience helping his late father with vet calls, led him to an interest in the similar path of his dad, who was a well-known veterinarian surgeon in the Alderley area.
In addition to his commitment to schooling, Vincent was patriotic to his country, a veteran in the U.S. Navy, and served overseas as a medical corpsman in the Korean War from 1950-1952.  He was stationed in Hawaii and Japan during his years of service. He held many hard, but fond memories of his time serving the United States, and he loved the beauty of Hawaii and spoke fondly about the Japanese people he encountered during his duty.
During Vincent's residence and schooling in Milwaukee, he met Barbara Clark of Manitowoc, Wisconsin, and his plans changed as they began their life together. On January 9, 1954, Vincent was united in marriage to Barbara and their first daughter was born later that year. Vincent and Barbara lived for a while in Madison, Sparta and eventually settled in Milwaukee, where they raised their family.
Vincent's most important job was being a loving husband and father. He was also loyal to his brothers and sisters and to his loving mother in California. He often spoke of his siblings and regretted that he lived so far from them. He was a devoted man, faithful to the Lord, and kind and generous to everyone he met. He lived his life speaking often of his faith to God and his love for his wife and children. He was well liked, witty, and smart.
Vincent's children remember how much he loved their mother, his late wife Barbara. Vincent and Barbara did almost everything together and enjoyed each other's company. They went to movies, dinners, church events, concerts, restaurants, took vacations and enjoyed outings with their grandkids.  Annually, they enjoyed the State Fair together, the firework displays and trips to spend time with their children. They were married for 58 years until his wife's death in 2012.
Vincent was raised Catholic and later in life, began attending Northbrook Church in Richfield, Wisconsin. He considered himself a devout Christian, following Jesus and often telling others about his faith in the God of the universe, whom he loved.
Vincent's love for learning made him an avid reader and devoted student well into his 70's.  He took countless college classes throughout his lifetime and librarians knew him by name. They would comment on the most challenging books that he would read, including studies on physics, calculus, chemistry, biology, animal husbandry, psychiatry, psychology and religion.
Along with reading, Vincent loved watching television and movies with his son Patrick and listening to music or going to concerts with his wife Barbara. He enjoyed watching and listening to baseball, traveling to visit his daughter and her family in Oregon, and keeping in touch with his family across the country, especially his nephew Paul with whom he looked forward to weekly conversations. In his later years, he enjoyed watching Christian programming and listening to teachers Charles Stanley and Joyce Meyer. He made daily phone calls to check in with his children.
He loved spending time with his children and grandchildren, and they loved spending time with him. He was protective of those he loved and was typically watching out for the welfare of others. His frequent phone calls to offer encouragement and support will forever be remembered and missed by everyone. Even in his last days of consciousness, he offered compliments and love to his kids at his bedside.
Some of his favorite memories were of the trips to the Dells with his wife and kids, train trips to Oregon and California, and his most recent adventure traveling to Tennessee to see the Appalachian Mountains with his son Patrick, just months before his death.
Vincent was known for his love of food, especially his mother's baking and his wife's wonderful pies. He enjoyed road trips, outings to the park, restaurants, and just sitting on the patio resting with one of his kids or Joan Harter of Comfort Keepers. For more than five years Joan was his caregiver. Through the years she became a friend he looked forward to seeing and she was considered part of the family.
Vincent stayed witty until his death, and his kids have great stories of his sense of humor and quick-wit. He kept things light at the dinner table and enjoyed conversation with those he cherished. Vincent loved helping others, offering anything he had to give. He complimented his kids and his wife regularly, always finding the positive in everything. His kids would describe him as one of the most gentle, loving and kind people they could know. They and the grandchildren describe a father and grandfather that was never harsh, and never spanked or raised his voice. His children describe a man that would do anything for them and never spoke an unkind word to them or anyone he knew. He spoke highly of everyone, he loved all people and accepted those that differed from his values or beliefs. He believed in the importance of making good choices, choosing your environment carefully and almost daily acknowledged God in the natural beauty of the sky. Vincent greeted everyone he met with a smile and a compliment.  His children were blessed to have Vincent as a father and would say he poured into them everything that is faithful, loving, kind, and generous.
He loved and treasured his wife, children, parents, siblings, grandchildren, and great-grandchildren. He will be remembered for his life so beautifully lived, despite all the adversity of mental health issues, and had a heart so rare and deeply loving. He will always be missed by his family.
Vincent is survived by his five children: Suzanne, Anne (Gary), Patrick, Mary (Christopher) and Kristine; sisters Dolores Pendergast and Lorraine Schmidt; grandchildren Jason (Katie), Steven, Lisa, Matthew (Grace), John, and Sarah; and great-grandchildren Emma Rose, Ethan, Ella, Everett and Elliott and numerous nieces and nephews. He was proceeded in death by his wife, Barbara A. Claffey. Private services will be held by Vincent's immediate family to honor his life and legacy of kindness.
The family would like to extend a special thank you to Joan of Comfort Keepers, and to the amazing and loving staff at the Clement J. Zablocki VA Medical Center. Vincent's children would also like to publicly acknowledge their appreciation and deep gratitude to their loyal and loving brother Patrick, who devoted his life to the excellent care of their father, Vincent, in his aging years.