March 23, 2020 – Germantown, WI – My name is Megan Himm, I am a senior at Kettle Moraine Lutheran High School, in Jackson. This is my experience with virtual learning.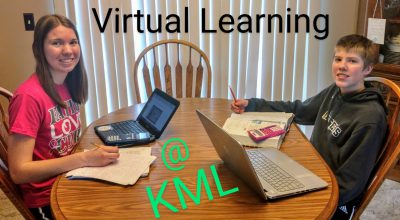 On March 16, we had a normal day of school, with the plan to have a similar day Tuesday. By the end of the day, we were informed we would not have school and our virtual learning started Thursday, March 19.
Our day starts at 7:40 a.m. with a live stream of our chapel service. This is the same time our normal day began. There is a Google form we must submit before 8 a.m. to show our attendance. Our normal eight period, 43-minute class schedule has been switched to a block schedule, where we have four periods each day, lasting 86 minutes.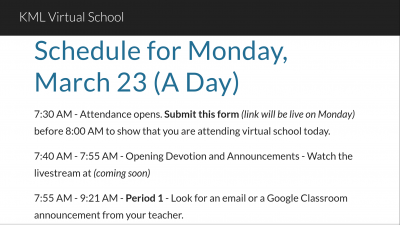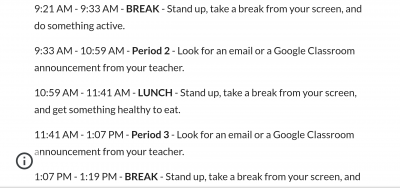 For my classes, each teacher has posted what we will be doing that day in Google Classroom. This post also includes a link to Zoom, which is a video-conferencing App that allows us to meet. The teacher can interact with all the students and we can interact with each other by talking or using the chat feature. In some classes, the teacher has taught the entire lesson while on Zoom, and in other classes, the teacher uses Zoom just to see our faces and see if we have any questions before we complete the assignment posted on Google Classroom.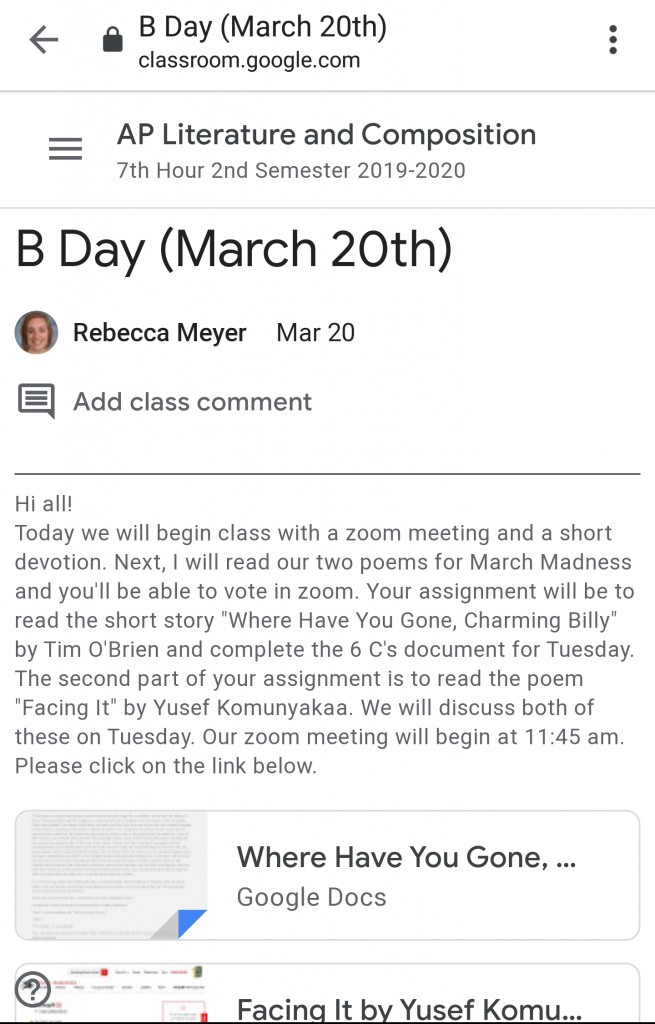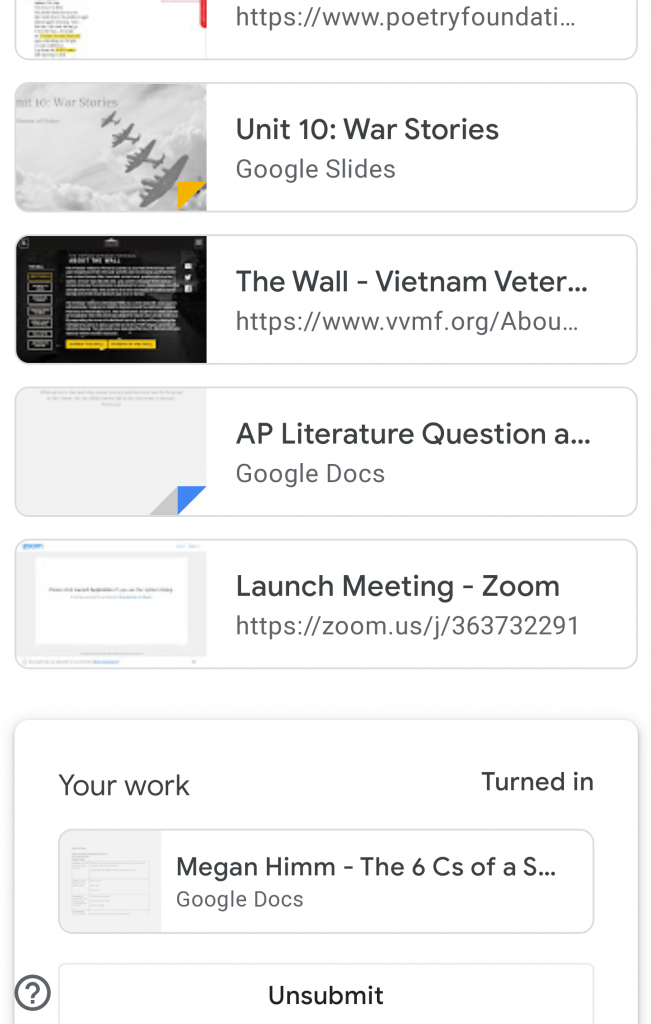 Teachers are able to share their screen with us, so we can still go through PowerPoint presentations. Student presentations are still possible through the same process. Zoom has a feature allowing the teacher to mute or unmute everyone, and each individual can control their video and audio as well. This feature has been effective for class discussions.
At times the video and audio quality are not the clearest, and some people have frozen on the screen for a small amount of time. Finding a place to have a Zoom meeting is also a challenge for some. For me personally, I have an eighth-grade brother who is doing online school, and my mother is working from home as well. Her job involves many phone meetings so it is difficult for us to work on the same floor. To alleviate the problem, I have decided to make my room my main working area. I cleared off my desk and that is where I do the majority of my work.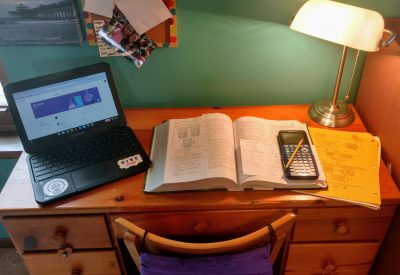 As long as KML can prove to the state we are learning, we will still be able to meet our required hours and be accredited. The mild winter and lack of snow days allowed us to take Tuesday and Wednesday off without having to make up those days. Administration is hoping for us to get back to physical classes before the end of the year, but with the ever-changing nature of our current situation, we have to be prepared for anything.
Teachers have been very flexible and are available through email, question documents, text, and calls. They are dedicated and determined to help us learn and truly benefit from online learning. Principal  Jamie Luehring and the rest of the faculty and staff have kept us updated and shared God's word with us through the chapel live streams and emails.
I look forward to the comforting messages they share. Principal Luehring has done a great job of reminding us to stay close to God's word amidst this time of adversity.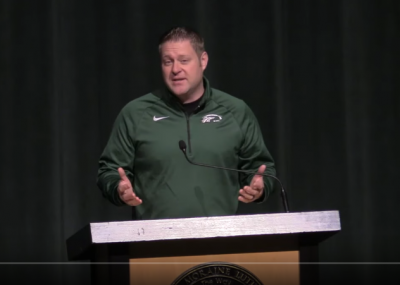 While I am still getting a quality education, there are some things I miss about going to a physical building. Every morning that Mr. Zeamer directed traffic, he always gave fist bumps as the students walked by; I miss those first bumps and his smiling face that brightened every morning, even if it was a Monday.
I miss seeing my friends, but we have stayed connected through social media, it's also nice to see them on Zoom if we have classes together. Being in the same location for my entire day has been an adjustment as well. I've broken the monotony by exercising and taking walks. Even just getting up and walking around the house between classes helps.
As extracurricular activities get cut and seniors worry about what this means for graduation, we must remember to take this one day at a time. When looking at the big picture, this is history. We are living in a moment that will be remembered and talked about for years to come. The future feels far away and uncertain, but we only need to focus on solving problems as they come.
In a world of innovation, technology, and collaboration, we will make this work.
From the KML Facebook page, parents are also chiming in about how pleased they are with the virtual process and dedication to continued education.
Kelly Sampson Nommensen 

I heard a teacher online yesterday, with such emotion, say how much she missed the class and couldn't wait for them all to be together again. During this stressful time this brought tears to my eyes. It just reminded me again what a blessing KML and all the teachers are to us. THANK YOU!

Becky Kemnitz 

Thank you to the entire staff at KML! You're diligence and care are the reason our kid's are getting an exceptional education even in the light of this difficult time! Also I love having devotions every morning with my teenager!

Joseph B Miller 

From what I have seen and heard, day one went amazingly well! Thank you KMLHS staff for everything you are doing to continue our Lutheran high school's mission despite all that is going on in the world!

Pam Geidel Thank you too for your enormous effort and positive attitude towards bringing KML into our homes when the students can't come to you. 

🙂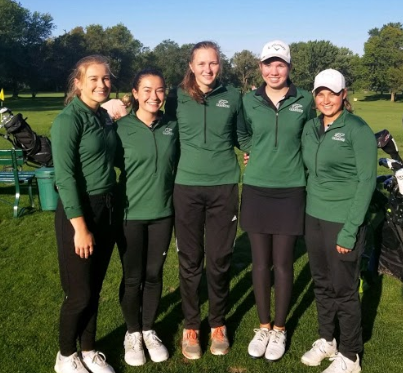 About the author: Megan Himm, (second from right) is a senior at Kettle Moraine Lutheran High School and a student reporter for WashingtonCountyInsider.com  Himm has covered education and athletics at KML along with events across Washington County including Honor Flight veterans, Pi Day, and the Washington County Fair. Click HERE to read published stories Himm can add to her resume.