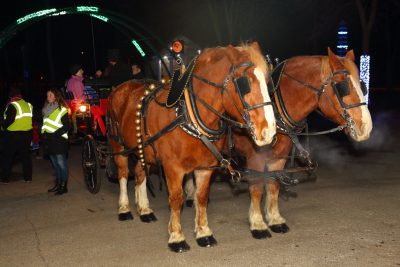 West Bend, WI – Join us at Enchantment in the Park tonight at Regner Park. The interactive holiday display features nearly 1 million lights and donations benefit food pantries across Washington County.
There will be horse-drawn carriage rides with large Belgian Draft Horses decked out with harnesses of jingle bells clip clopping their way through the magical light display.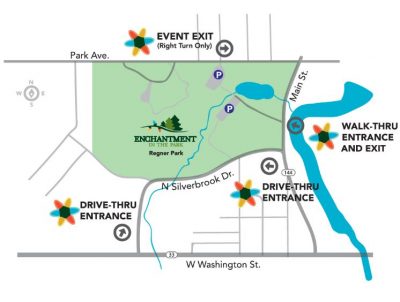 The drive-through entrance is on Silverbrook Drive, walkers please use the Main parking lot.
A bag of nonperishable food items or suggested $10 cash donation per each walk-through and drive through group.
Help make a difference this year and bring family and friends to the opening day of Enchantment in Park. Take the tour and stay for the fun.
Click HERE for the details on nightly entertainment.