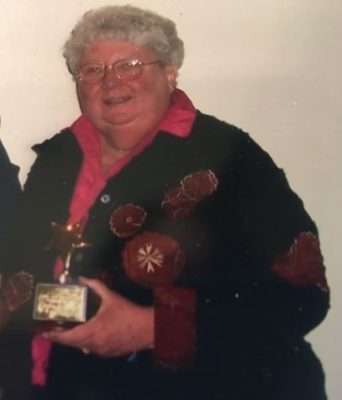 Feb. 16, 2017 – West Bend, WI – The Washington County Fair Park will be naming one of its roads after longtime fair manager Joyce Albrecht.
Albrecht was heavily involved in the County Fair before and after her retirement.
"It was the decision of the Ag and Industrial Society Board that because of her years of dedicated service as a fair director and a volunteer through Washington County 4-H and the home economics projects we felt she deserved special recognition," said Kellie Boone, executive director of Washington County Fair Park.
This week the Washington County Administrative Committee reviewed a proposal:
Should the Administrative Committee recommend authorization for the renaming of a road at Fair Park?

DISCUSSION: At the 12 December 2017 AIS Board Meeting, the board approved a recommendation to rename Hartford Savings Circle to Joyce Albrecht Lane upon approval from the County. It has been the tradition at Fair Park that roads signs be named in honor of contributors and supporters of Washington County Fair Park. As the Hartford Savings Bank is no longer in business, the AIS is requesting to rename the existing Harford Savings Circle to Joyce Albrecht Lane. Joyce served Washington County as the Home Economist for UW-Extension and as the Washington County Fair Manager and continued to volunteer her services at the Washington County Fair for many years after retirement.
After some discussion the committee voted to approve the resolution posted below.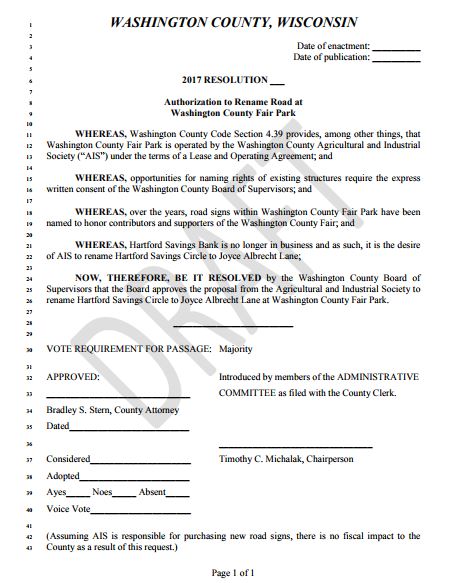 "This is very, very deserving," said former Fair Manager Sandy Lang. "She was always active in the home economics area with cake decorating and quilting and with the ladies at Trinity Lutheran Church."
County Board Supervisor District 14. Marilyn H. Merten said "Joyce did an awful lot for the county" and is very deserving of this tribute.
"She was a good supporter of Fair Park and she was very involved in the Buy-a-Brick fundraiser, and 4-H," she said. "Joyce was so passionate about working with kids and working with ladies, formerly known as homemakers."
Albrecht taught at Big Foot High School for two years and then became the Home Economist for the University of Wisconsin Extension Office in Washington County and served as the Washington County Fair Manager until her retirement in 1997.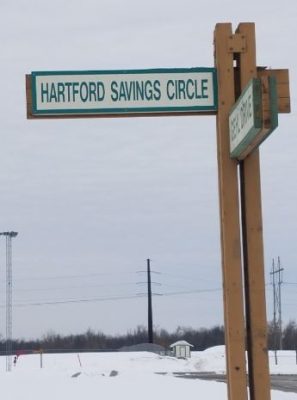 Ann Marie Craig first got to know Joyce Albrecht through 4-H. "I did projects like baking, canning, and sewing along with other projects nearly every year of the 9 years I was in 4-H and she was always at the dress reviews," said Craig.
"Joyce also worked behind the scenes with the home arts judges at the Fair. She is another icon that several generations of 4-Hers and others in her field will remember and miss."
Agnes Wagner was with Washington County for 18 years.  Wagner and Albrecht were both extremely visible when the fair grounds were located in Slinger.  "Joyce was a great worker and a great friend," said Wagner.
Albrecht was a regular guest on the "Neighbor to Neighbor" show on WBKV AM-1470 with Steve Siegel.
Judy Etta said Albrecht was a fixture with 4-H at the County Fair. "She was a dear person," said Etta. "She was smart and witty and a good person even after she retired."
Albrecht, 74, died after a lingering illness on Feb. 28, 2017. She was the daughter of the late Gladys and Harvey Albrecht, born in Milwaukee on July 12, 1942. Joyce attended and graduated from Waukesha South High School in 1960. She continued her education at the University of Wisconsin Stout campus where she majored in Home Economics Education.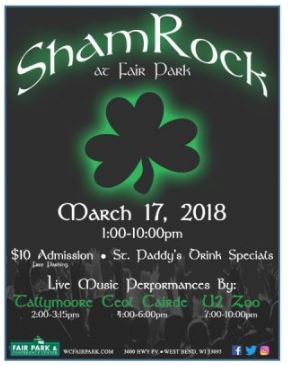 During her career, Joyce was very active in the State & National Home Economist Association. She was active in the Washington County Retired Educators, the West Bend Women's Club and was an active member at Trinity Lutheran Church in West Bend. Joyce received many awards for life time achievements.
Joyce enjoyed basket weaving, quilting, needle work, chair caning, and having fun playing Bridge. She loved to travel and downhill ski. She had a large collection of kitchen aprons and enjoyed collecting vintage items. She also enjoyed entertaining and hosted many "Packer Dinners". Joyce spent her "retirement weekends" at the log cabin she shared with her cousin, located on the Peshtigo River.
Joyce was proud that she inspired one of her own goddaughters to pursue a career in Home Economics Education, now known as Family & Consumer Education.