Town of Trenton man arrested for OWI in Allenton told authorities he thought he was in Brookfield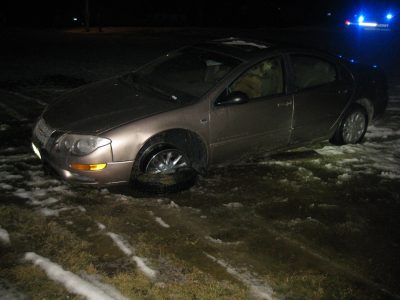 Feb. 16, 2018 – Allenton, WI – A 19-year-old Town of Trenton man was arrested for first offense OWI on Thursday evening, Feb. 15, 2018 in Allenton after getting his vehicle stuck in the mud behind Farmers Inc. Elevator located at 528 Railroad St.
A resident called reporting the man was screaming for help.
Washington County Sheriff's Deputies arrived and located the vehicle and the driver. The man indicated his GPS caused him to turn too early and he became stuck; evidence at the scene indicated he may have drove over a set of railroad tracks before disabling his vehicle.
The driver told deputies he was trying to get back to "Capitol Drive" and he thought he was in Brookfield.
He was arrested for 1st offense OWI and had a reported BAC of .19.