June 30, 2019 – Washington Co., WI – It was June 12, 2019 when the Washington County Board voted 13-13 on a resolution to change the form of government to an elected county executive, rather than an appointed county administrator. A tie vote resulted in failure of the motion.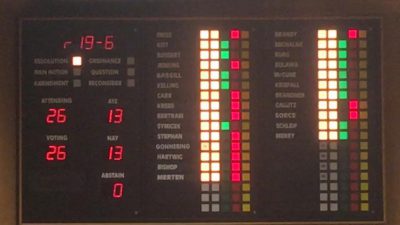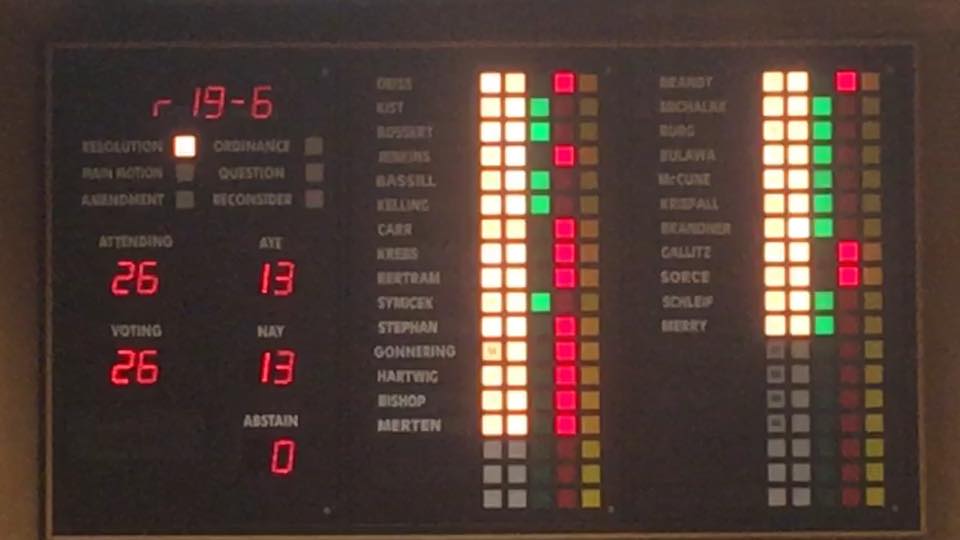 Two short weeks later, the issue is being brought back for review.
On Friday, June 28 Supervisors Chris Jenkins, Russ Brandt and William Symicek requested a county executive resolution be placed on the July 10 county board meeting for reconsideration.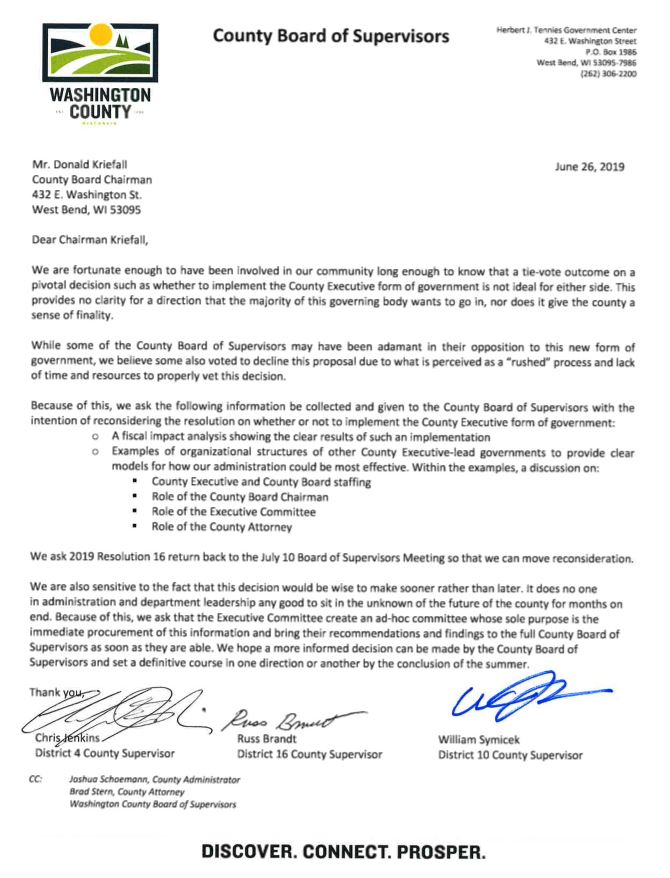 On Friday, June 28 Board Chairman Don Kriefall responded to the request for reconsideration. The request also calls for creation of a Government Ad-Hoc Committee with Supervisors Jenkins, Brandt, Symicek and John Bulawa as the members.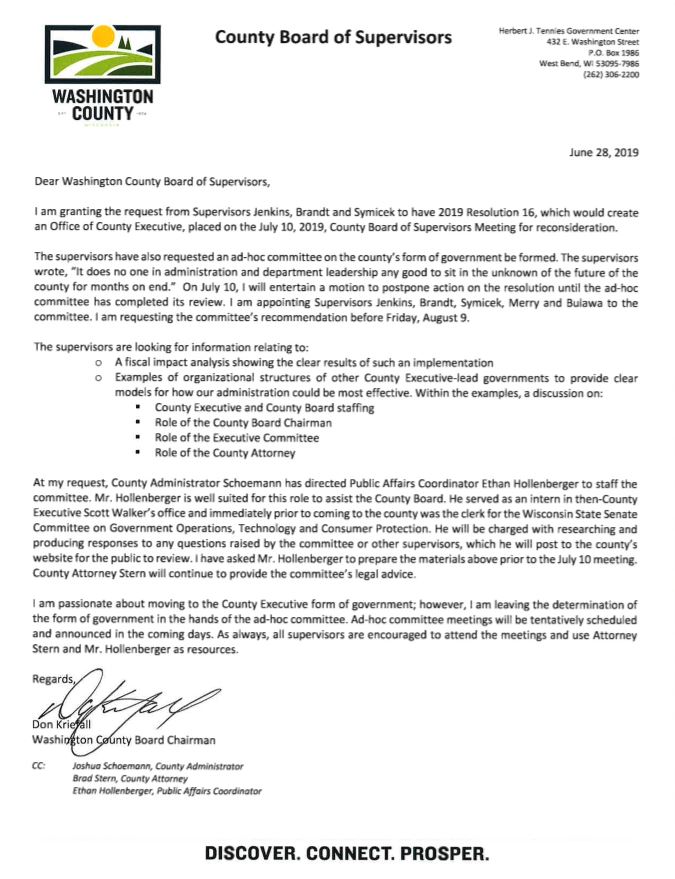 Click HERE to see how votes were cast in the June 12 decision.