Washington Co., WI – Young people with an interest in developing leadership skills, volunteering in the community and looking for new and fun ways to learn are encouraged to attend an upcoming Washington County 4-H Open Houses.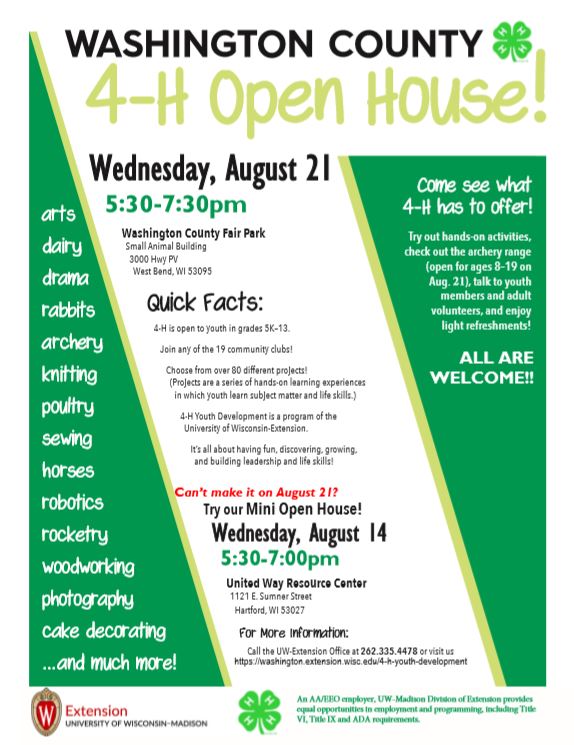 4-H is a volunteer-driven organization offering a wide variety of research-based and youth development programs ranging from photography, cooking and raising livestock, to learning about STEM (science, technology, engineering and math) through robotics and more.
During the open houses, attendees will be able to meet 4-H club members and leaders, try out hands-on activities, check out the archery range (open for ages 8-19 on Aug. 21), and enjoy light refreshments.
Open House is Wednesday, August 21, 2019
5:30-7:30 pm
Washington County Fair Park, Small Animal Building, 3000 Pleasant Valley Road (Hwy PV), West Bend, WI 53095
Mini Open House
Wednesday, August 14, 2019
5:30-7:00 pm
United Way Resource Center, 1121 E. Sumner Street, Hartford, WI 53027
Karen Girard
4-H Youth Development Program Assistant
Extension Washington County
333 E. Washington Street, Suite 1200
West Bend, WI 53095