Hartford Plan Commission to review request for new restaurant sign and hold public hearing on development of new TID
August 9, 2019 – Hartford, WI – The Hartford Plan Commission meets Monday, August 12 and one of the items on the agenda is approval of a new sign for Puebla's Kitchen, 28 E. Jackson Street.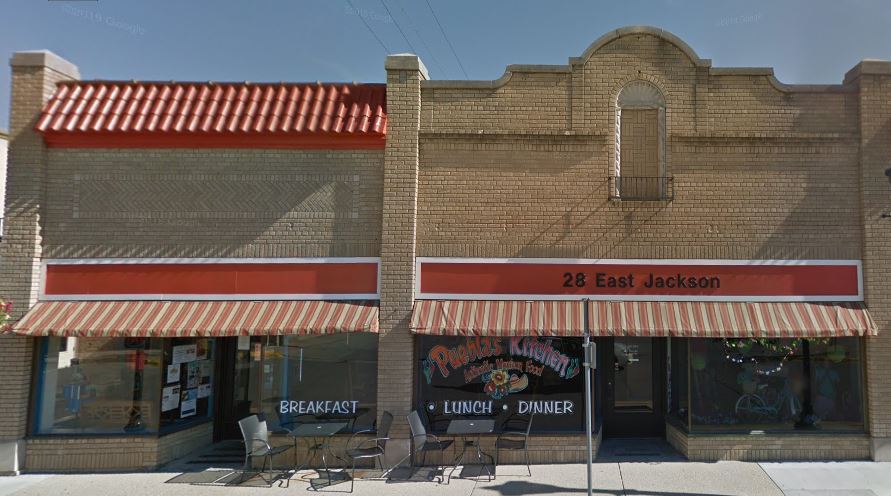 The wall sign will be placed above the main entrance door. Puebla's Kitchen will be in a blue font with the words 'Authentic Mexican Cuisine' in black. The new signage is below.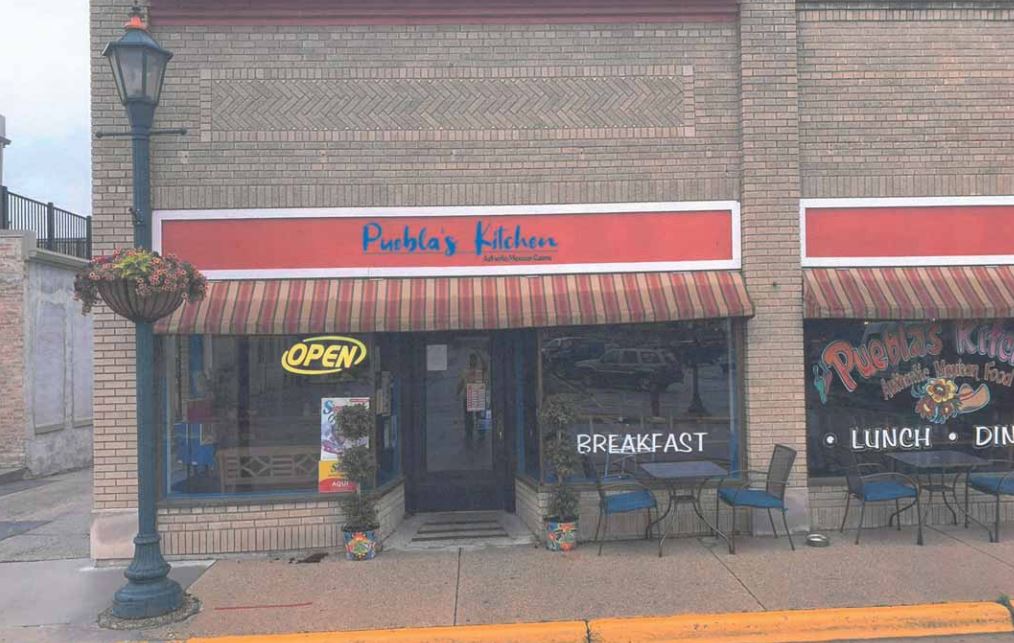 At 7 p.m. the Plan Commission will hold a public hearing as it looks to rezone three properties; two of the rezoning requests will be to change from A-1 Agricultural District to M-3 General Industrial District, the third request will be to change from M-4 Industrial Park District to M-3 General Industrial District.
Hartford City Administrator Steve Volker said the rezoning is basically to create a connection between two roads that currently do not meet; once complete it will expand the industrial park by 62 acres.
"We have someone interested in building so we're putting the infrastructure in the roads including water and sewer, electric and storm sewer," he said. "The total cost of the project is roughly $3 million. In the big picture this will help bring one or two more buildings to the industrial park as well as open the door for companies to build on the remaining acres."
The Plan Commission is working to develop a new Tax Incremental Financing District in the 1500 block of Innovation Way. According to the executive summary "The creation of TID 12 is intended to allow for development of industrial park land between the Dodge Industrial Park and the Western Industrial Park, and facilitate the completion of multiple public purpose projects for the City of Hartford."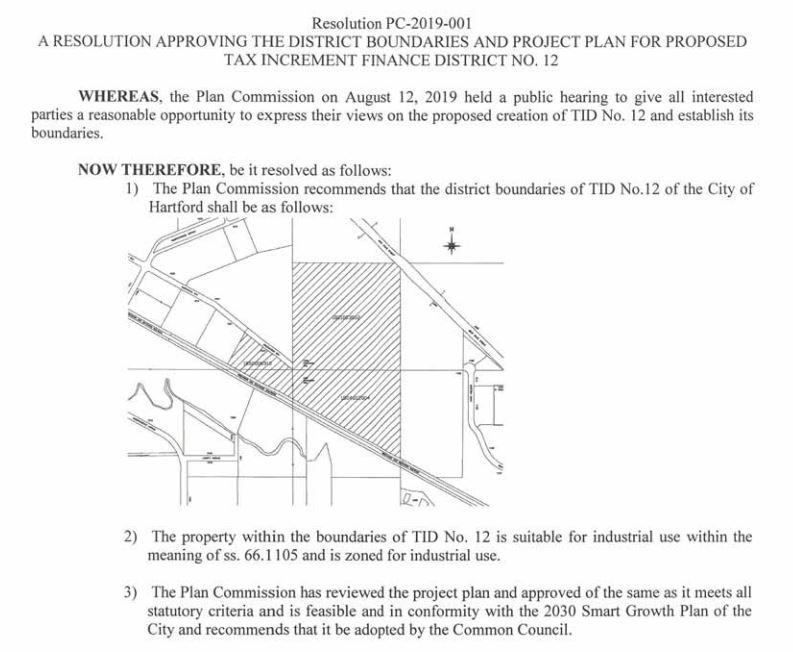 Monday's Plan Commission meeting begins at 5:30 p.m. in the council chambers at Hartford City Hall, 109 N. Main Street. The meeting is open to the public.