Washington County, WI – Clerks across Washington County officially mailed absentee ballots for the November 8, 2022, General Election.
All voters should bring identification to the polls on Tuesday, November 8, 2022. Polls open from 7 a.m. – 8 p.m.
Not sure who your clerk is? Click HERE to search by address.
Click HERE to SUBSCRIBE to FREE local news at
Some sample ballots are below. Click HERE to see the races on YOUR sample ballot.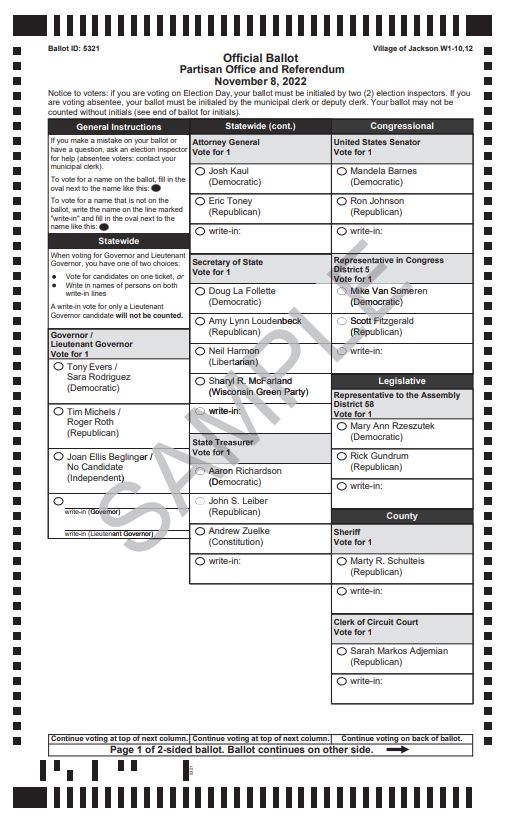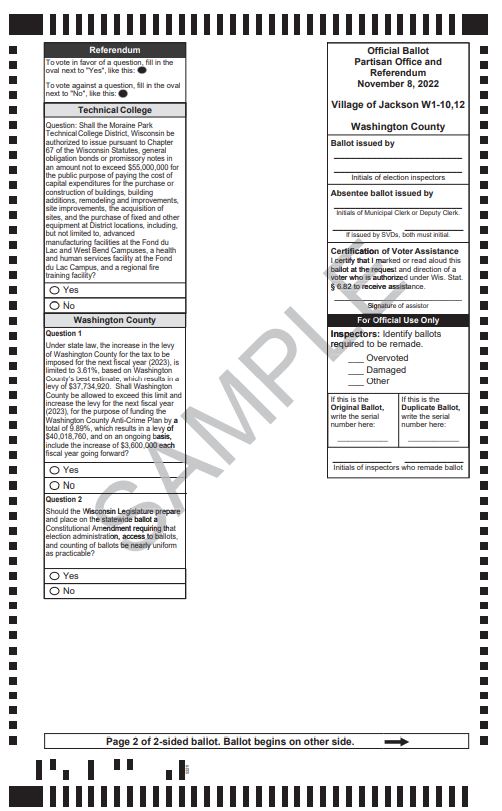 Questions about voting, please contact Slinger Clerk Tammy Tennies at 262-644-2636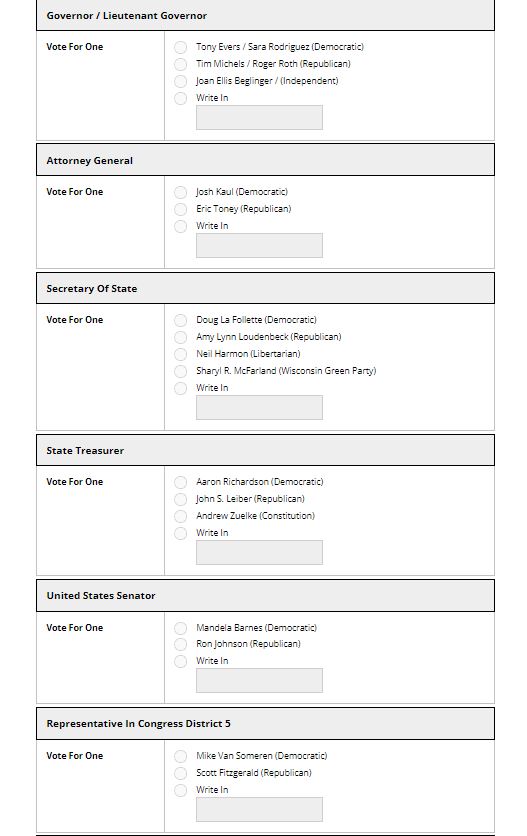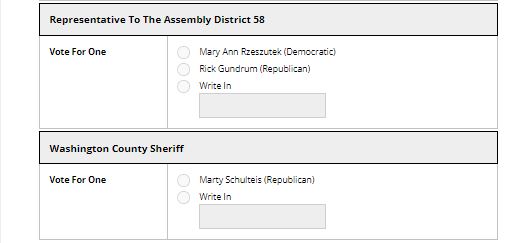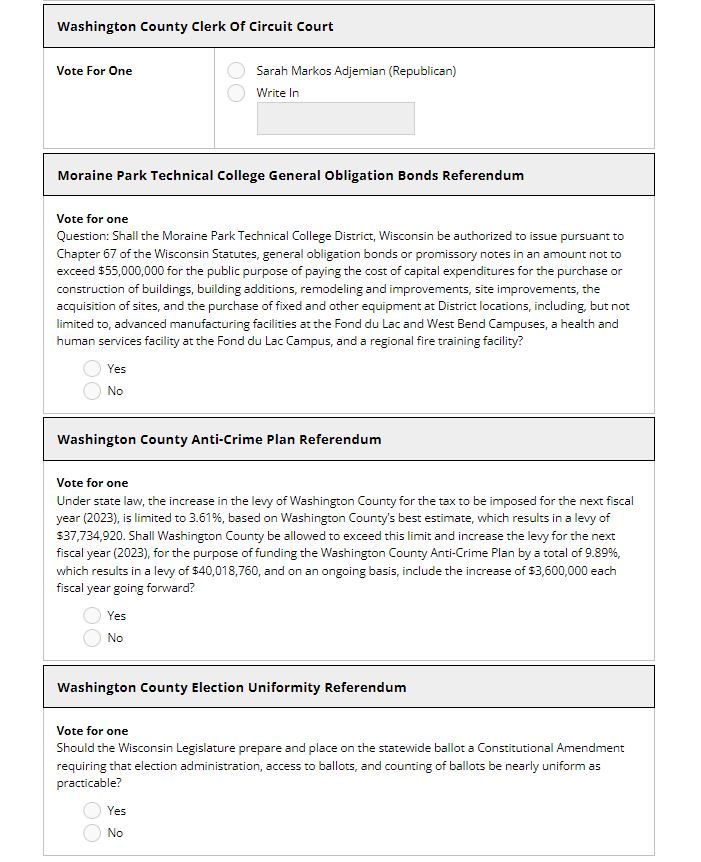 Julie A Kriewaldt Town of Erin – Washington County Email Clerk  262-673-3682