August 25, 2021 – Washington Co., WI – The criminal complaint is posted below in connection with first degree intentional homicide charges filed against 31-year-old George Telford of North Dakota.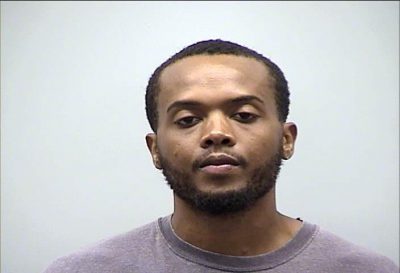 Telford has been formally charged in what appears to be an unprovoked attack that occurred Tuesday, August 17, 2021, around 1:30 p.m. inside the Washington County Jail. The victim, a 23-year-old Washington County man, succumbed to his injuries and died over the weekend.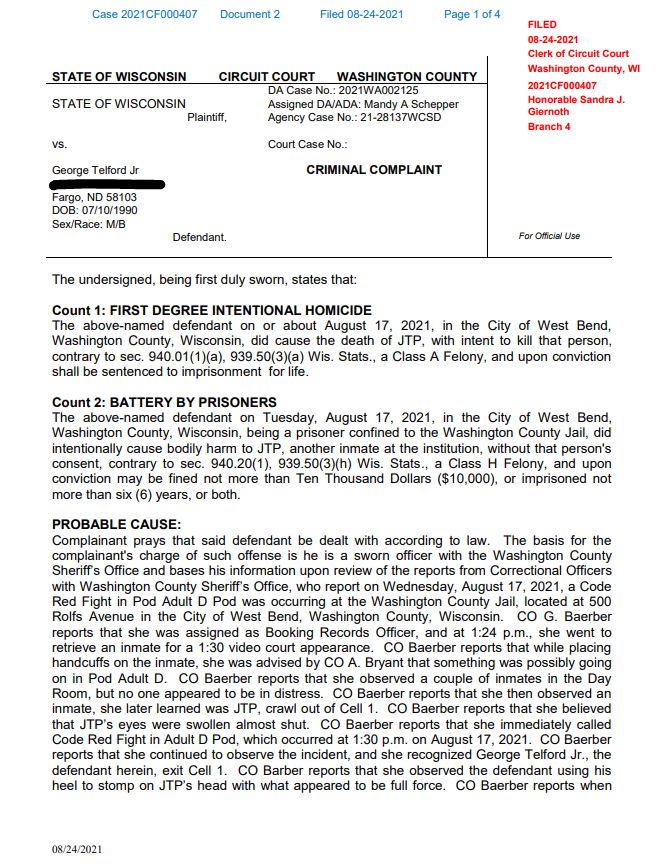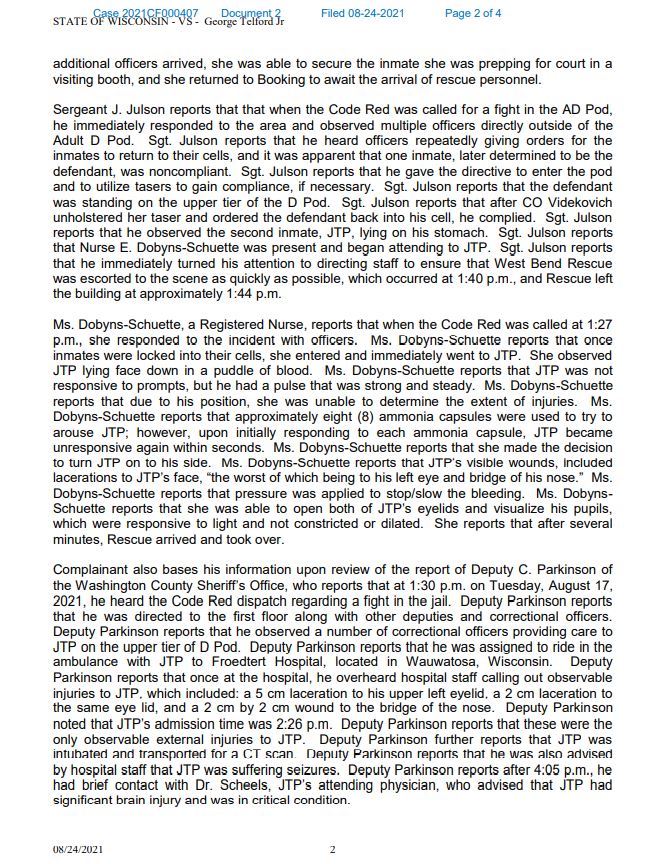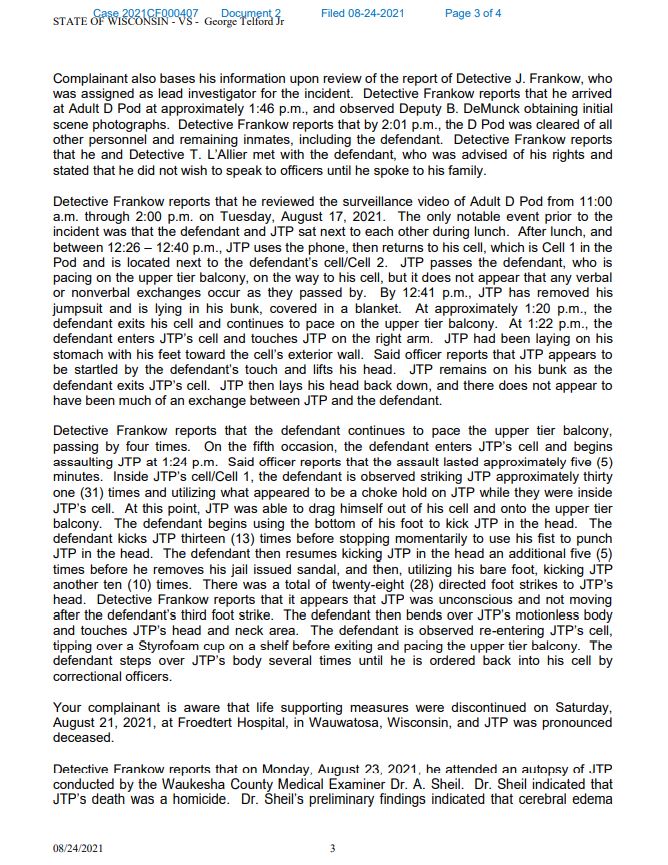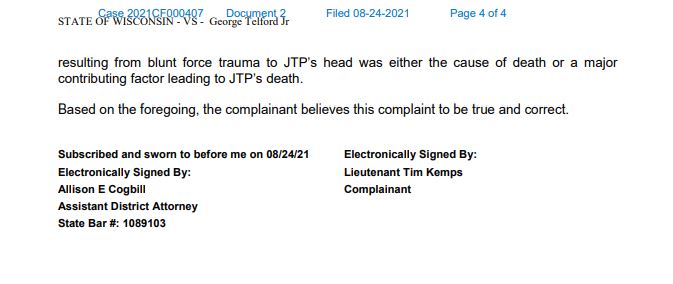 The case remains under investigation by Washington County Sheriff investigators.
Telford faces up to life in prison without parole, if convicted and is currently being held on a $750,000 cash bond.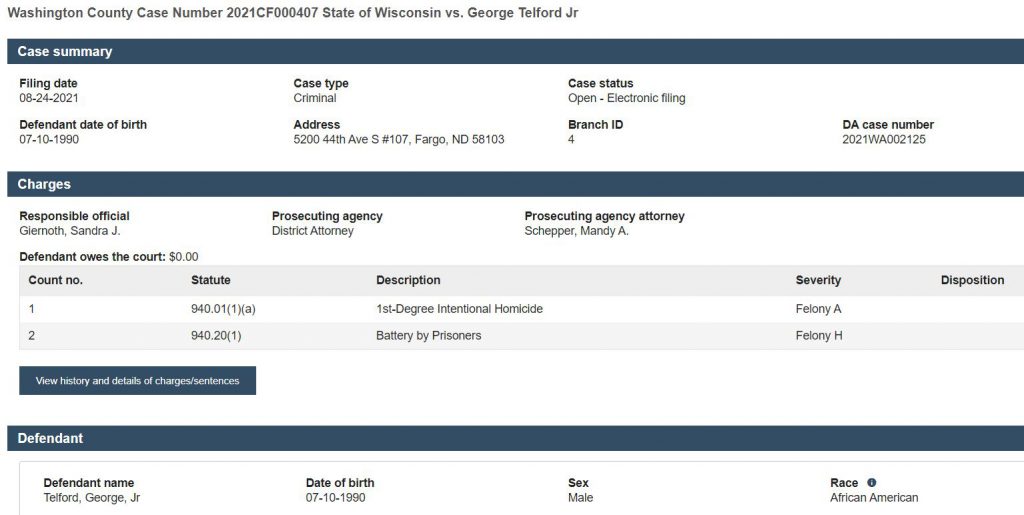 Telford is due back in court before Judge Sandra Giernoth on Sept. 10, 2021.