Washington County Parks to host Tough Mudder Wisconsin | By Jamie Ludovic
November 4, 2019 – Washington Co., WI  – Heritage Trails County Park has roughly 250 acres of varied landscape of hills, wooded trails and open fields that will be the new home of Tough Mudder Wisconsin.  
Below is a sample of a Tough Mudder event.
Washington County and Tough Mudder have reached an agreement to host the obstacle mud run which will be the first-ever sporting event agreement of its kind for Washington County Parks.
The sporting event is expected to draw thousands of participants resulting in a total economic impact of $2.6 million for the region.   The events include the Tough Mudder 5K, an untimed, teamwork-focused event with 13 obstacles and the Tough Mudder Classic, an 8-10 mile loop of mud-soaked mayhem with 25 best-in-class obstacles.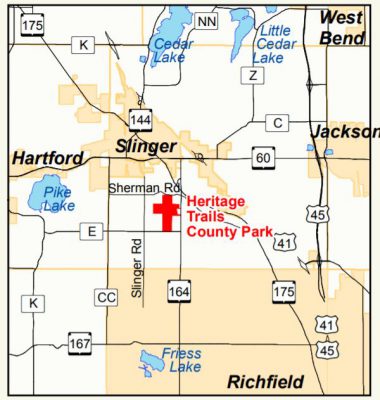 The Tougher Mudder – a competitive, timed event with exclusive challenges – is also available to participants on Saturday, June 13.
"This event will bring action to Heritage Trails," said Central Services Director Jamie Ludovic. "We have so many beautiful areas in Washington County and it will be a privilege to welcome avid competitors from other parts of the world, other regions of the United States and bring fellow Wisconsinites to our scenic kettle moraine terrain."
Tough Mudder also allows Mudders to participate for free if they commit to a minimum fundraising target for a participating charity or a charity of choice.  Washington County plans to work with the local veterans community in establishing their cause for the event with expected details to be announced early next year.
Click HERE for more information on the event.
Cover photo courtesy Tough Mudder