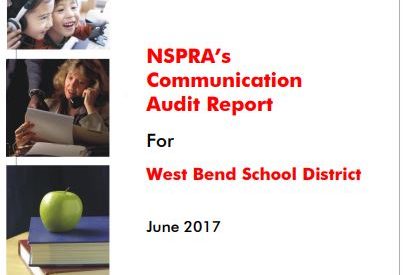 July 20, 2017 – West Bend, WI – On July 10 the West Bend School District announced the release of a communication audit report generated by the National School Public Relations Association (NSPRA). 
As per the District announcement, "NSPRA was employed by the district to conduct a thorough audit of our communication efforts both internally and externally; identifying our strengths and weaknesses in communicating with our parents and students, our staff, the Board, our community, and business partners."
In the report it is noted that community members without children enrolled in district schools often look to the Washington County Insider for information about the district.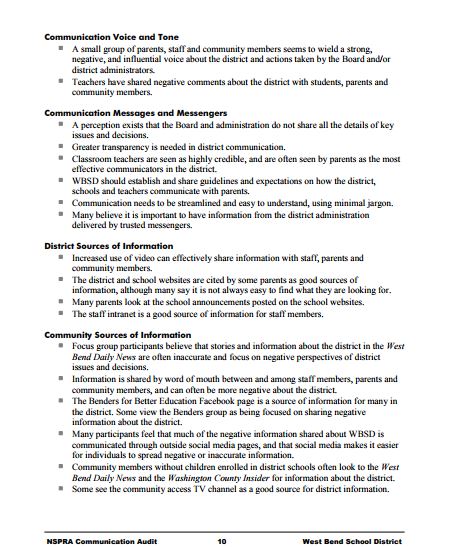 It is anticipated a public presentation of the report will occur sometime in late August. According to the WBSD, "We are currently reviewing the recommendations outlined in this report and have tentatively scheduled a public presentation of this information by WBSD and NSPRA for Monday, August 21. Once details have been confirmed with NSPRA, we will provide an update and invitation to attend."
To view the full report click HERE.