Washington Co., WI – A couple of schools across Washington County, Wi are going to tap into a livestream on YouTube this Thursday and Friday, January 5 and 6, 2023 to watch local Olympian Jordan Stolz skate in the mens 500-meter, 5,000-meter and 1,500-meter races.
A schedule of the US Championships/Junior Championships is below. Stolz, who attended Addison Elementary and is from the Town of Kewaskum, will be skating Thursday, January 5 – Sunday, January 8. The Pettit National Ice Center is at 500 S. 84th Street in Milwaukee. It's a short 30 to 40-minute drive from the West Bend area.
Click HERE for the link to watch the livestream on US Speedskating
The schedule of race times from Thursday through Sunday is below.
Stolz and fellow speed skaters Erin Jackson and Brittany Bowe will host a meet-and-greet with students and families at 1 p.m. on Saturday and Sunday at the Pettit. School groups are welcome.
Click HERE to SUBSCRIBE to FREE local news at
There will also be a 1-hour skate with Jordan Stolz where kids can get ice time and do laps with the local Olympic racer.
Kids will have the opportunity to skate with an Olympian 
from 1:00-1:45 on Saturday and Sunday.
The Pettit will provide the skates at no cost. The event is free.
The process for the Meet and Greet/Skate with an Olympian is below.
A seating area in the bleachers will be labeled for the children. 

Children will receive a waiver upon arrival from the ambassador for skating with the Olympians afterwards. Their signed waiver will serve as their rental ticket for skates downstairs. 

After the competition ends, children should head down the West tower stairs and present their waiver to the staff member in skate rental in exchange for figure skates.
Rental skates will be for children only, first come first serve, and based on time and availability.
Skate with the Olympians will 

end at 1:45pm

.
US Speedskating will livestream the races on YouTube each day(USS YouTube).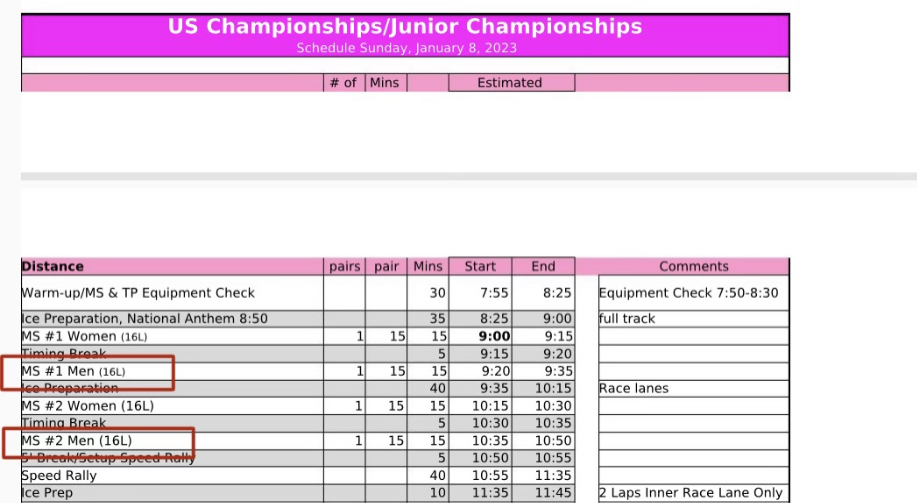 "We started as a family, all four of us, skating around on the pond," said Dirk Stolz. "We all did it as a family for exercise and the kids were racing me."
Stolz said it is a "good family sport."
"Everybody can do it," he said. "It doesn't matter what age you are. A few more people should come out and give it a try like we did."