West Bend, Wi – The Museum of Wisconsin Art is pleased to announce its upcoming exhibition Carey Watters—Tiny Cuts on view June 26–October 17, 2021 in West Bend.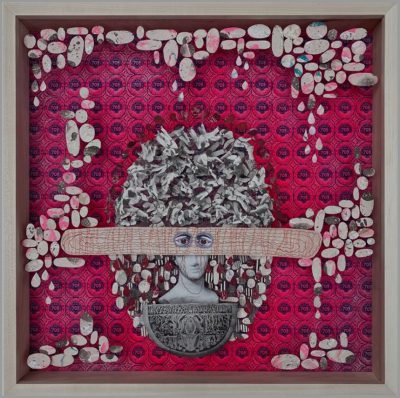 Watters painstakingly cuts cast-off printed materials into thousands of tiny pieces that begin a new life as part of her three-dimensional paper collages. Watters finds inspiration in the histories of saints and the unheralded women who championed feminist causes before they were even acknowledged by society.
These historical figures are juxtaposed with snippets of classical statuary and temples, representing past ideals that are often more legendary than real.
"Carey Watters's ability to decontextualize historic subjects of women that both provoke and stimulate new thinking on the marginalization of women in contemporary society is remarkable and timely," said Director of Exhibitions Graeme Reid. "Her work draws on the past to speak to the present."
Carey Watters is an artist, designer, and educator who teaches at the University of Wisconsin–Parkside, specializing in graphic arts, book design, and typography.
MOWA located in West Bend, Wisconsin is open Wednesday through Sunday, 9:30 a.m. – 4 p.m. Admission as low as $15 provides unlimited visits to the museum for one full year.
IMAGE CREDITS
Image: Carey Watters, Altar #1, 2020. Paper collage sculpture. Courtesy of the artist
EXHIBITION SPONSORS
Support for 2021 exhibitions is provided by James and Karen Hyde, Pick Heaters, and the Wisconsin Arts Board.