January 30, 2023 – Washington Co., WI – Washington County Sheriff's investigators continue to investigate the circumstances around the death of an inmate at the Waukesha County Jail that occurred on January 17, 2023. The deceased is 34-year-old Randy Glenn Jr. from the City of Milwaukee.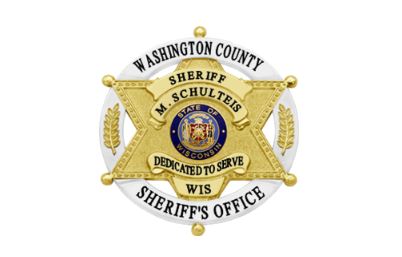 Glenn was arrested on January 16, 2023 by the City of Waukesha Police Department on an outstanding warrant through the Wisconsin Department of Corrections after a traffic stop in that city.
He was transported to the Waukesha County Jail at around 4:30 pm. He was housed alone in a cell and was found deceased at around 6 a.m. on January 17, 2023. Life-saving efforts were attempted by corrections staff and paramedics from the Waukesha Fire Department but were unsuccessful.
Glenn was pronounced dead at the scene. There were no obvious signs in the cell to suggest the cause of death.
The Washington County Sheriff's Office is investigating this incident at the request of the Waukesha County Sheriff's Office in the interest of transparency.
No additional case details are being released publically at this time, to maintain case integrity during the investigation. We are in frequent communication with the Glenn family to keep them informed as to the progress of the investigation. We ask and appreciate the community joining us in respecting the family's wishes for privacy at this time to allow them time to grieve and process their loss.