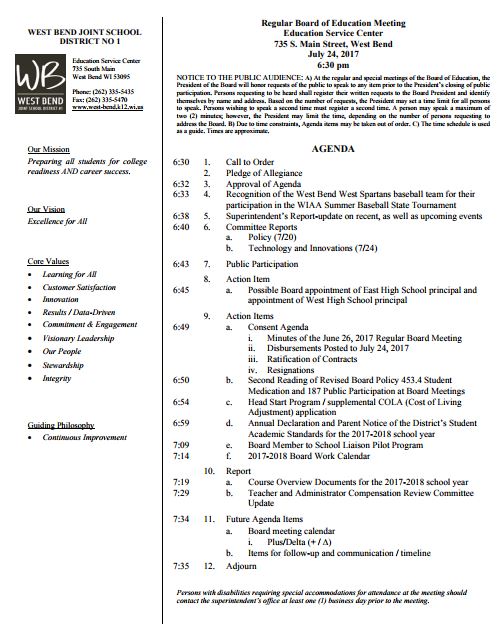 July 21, 2017 – West Bend, WI – In less than 24 hours since five of seven members of the West Bend School Board voted 4 – 1 to hire two high school principals for the 2017-2018 school year it appears the board is ready to "possibly approve appointments."
The Monday, July 24 agenda shows an action item: "Possible Board appointment of East High School principal and appointment of West High School principal."
Calls have been place for the second time to elected members of the school board following Thursday's 5:10 p.m. meeting.
One board member, Joel Ongert did respond to an email request for comment. 

There will be an executive session prior to the start of Monday's board meeting. That agenda is posted below.