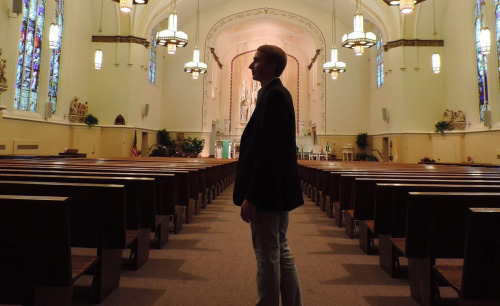 Nov. 5, 2016 – West Bend, WI – One of the best young men in the community of West Bend and a fabulous article by Hannah Bensen that does justice to West Bend West senior Max Rettler.
A portion of Bensen's article "Rettler find his calling" is posted below.
This question is often met with ambiguous and uncertain answers, but for West senior Max Rettler, the answer is clear. He wants to become a priest.
That journey is already underway. On Oct. 19, Rettler was accepted to St. Joseph's College Seminary on the campus of Loyola University.
Rettler first became interested in becoming a religious leader around eighth grade when he was trying to figure out a gratifying career.
"I remember a statistic that said the lifestyle of the priest is the most fulfilling, the happiest. And so that just stuck with me," Rettler said.
Read the rest of the article by Hannah Bensen by clicking HERE.
One of the more powerful comments comes from his parents and how they support Max's decision.
Max's mother, Kelly Rettler. "It's not a traditional choice at that age and I kept encouraging him to keep all options open. I realize now that he has to follow where his heart takes him; what brings him happiness and contentment. It's what every parent wants for their child."
On a side note: I've worked one-on-one with Max; he's written a number of sports articles for WashingtonCountyInsider.com.
This article details the rigorous questioning by the church regarding his decision to become a priest.
The article should be submitted to the Catholic Herald. Ad for Max, he is simply amazing.
The commitment to become a priest is just unfathomable – actually, I'm not sure I can wrap my head around that type of calling. To be honest, I'm actually envious. His decision is powerful, especially for someone so young.
It's a pleasure to know Max and he's headed for WONDERFUL things. Such a great person to have in this community of West Bend.