August 11, 2021 – Washington County, WI – Thousands of neighbors are affected by power outages according to WE Energies following a strong line of storms with high winds that passed through Washington County on Tuesday.
We Energies reports 59,010 people out of power in Washington County with the Village of Germantown hit the hardest at nearly 1,500 and West Bend with about 500 power outs.
There were multiple reports of trees down including on Sixth Avenue in West Bend.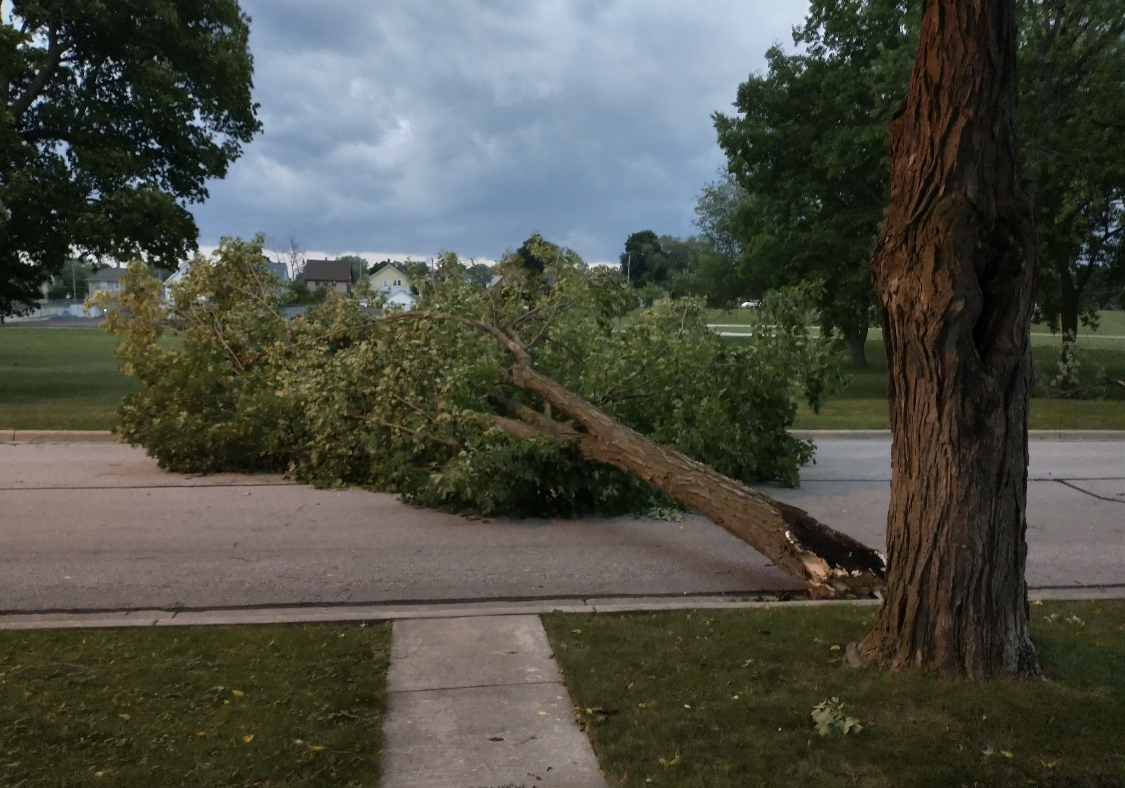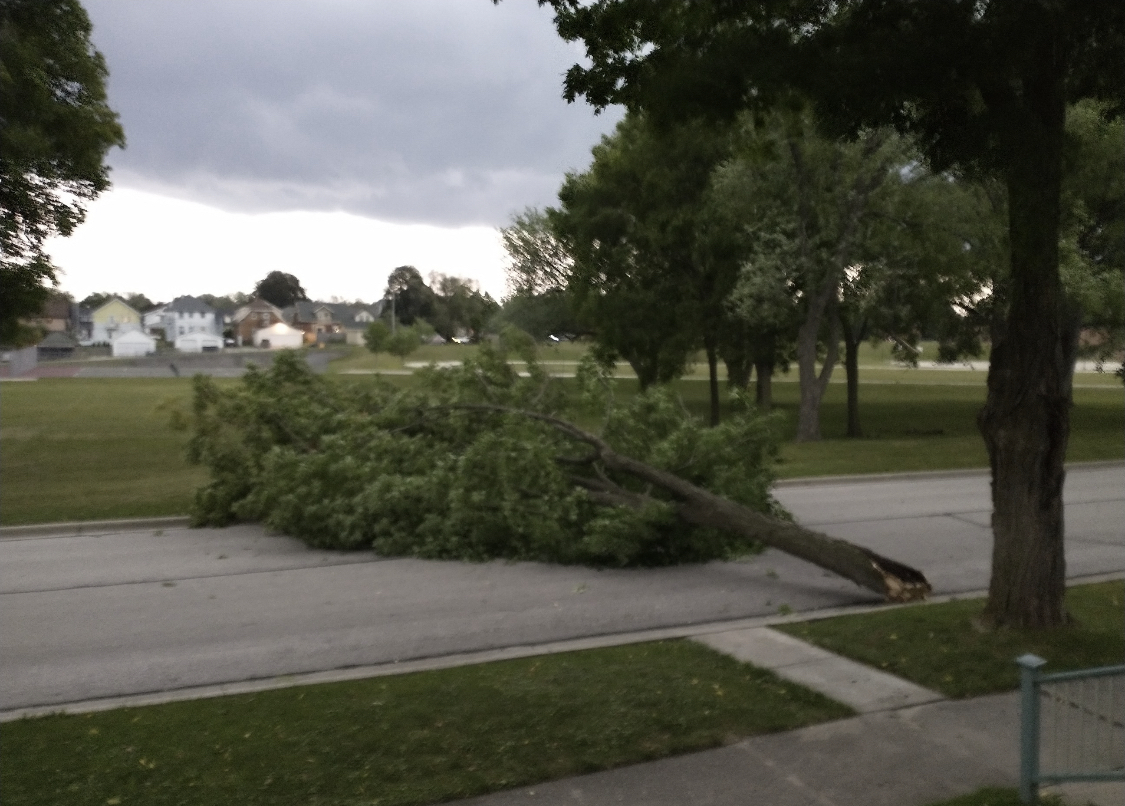 Photo credit: Peachy and Barb Keehn 
Feel free to submit your storm photos and rainfall totals.