May 10, 2022 – Washington County, WI – Watch the sky and be prepared for inclement weather. The National Weather Service has issued a hazardous weather outlook for the following counties: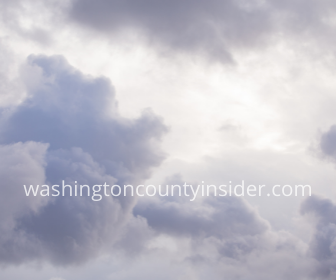 Marquette-Green Lake-Fond du Lac-Sheboygan-Sauk-Columbia-Dodge-
Washington-Ozaukee-Iowa-Dane-Jefferson-Waukesha-Milwaukee-
Lafayette-Green-Rock-Walworth-Racine-Kenosha-
Click HERE to SUBSCRIBE to FREE local news at
What to expect:
Scattered strong to severe storms are likely to move through the
area from mid this afternoon through this evening, as a frontal
boundary shifts south across the region. Large hail and damaging
winds and a few brief tornadoes are the main hazards. A Tornado
Watch is in effect through 9 PM CDT this evening for much of
southern Wisconsin.

Some fog is expected to develop later tonight, with dense fog
possible in low lying areas.
The National Weather Service has also issued a tornado watch for the following counties:
Dodge County, Fond Du Lac County, Jefferson County, Walworth County
The tornado watch was issued at 14:20 p.m. and expires at 21:00 p.m. on May 10, 2022.