Washington County, WI – Great food, atmosphere and entertainment this weekend at Bilda's Friess Lake Pub, 4493 Hwy. 167, Hubertus, WI.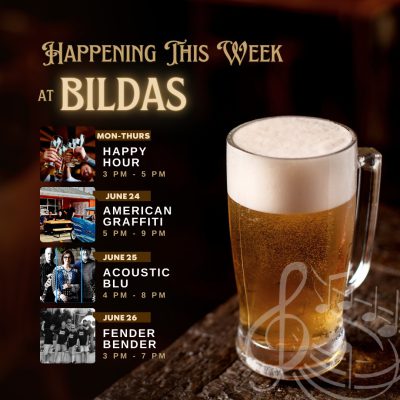 Click HERE to SUBSCRIBE to FREE local news at
Start the weekend off right with a fish fry and American Graffiti on Friday, June 24, from 5 p.m. to 9 p.m.
Acoustic Blu will be performing from 4 p.m. to 8 p.m. on Saturday, June 24,
Sunday, June 25, is Fender Bender from 3 p.m. to 7 p.m.
Click HERE to check out Bilda's daily specials.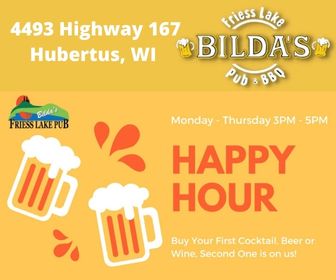 Bilda's Friess Lake Pub is located on the corner of Hwy 164 and STH 167.