Weekly updates from Washington County by Joshua Schoemann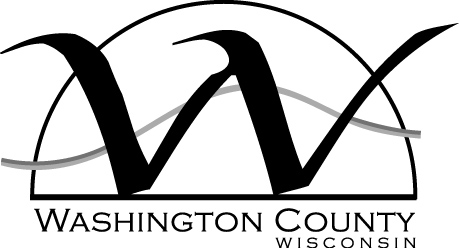 General Updates
2017 Budget –

This week, the Executive Committee, Public Safety Committee and Administrative Services Committee reviewed respective department budget requests.  We have now received all requested budgets and with committee input are beginning to prepare for upcoming policy discussions in September.  Preliminary estimates show requests exceeding last year by roughly $2 million.  This is in addition to the County's existing $1.5 million budget deficit and challenges to create a sustainable health insurance fund.  Finance and administration will be working to facilitate necessary discussions and put forward a recommended budget to the Executive Committee in early October.  I am planning to put together a presentation for your information at the September Board meeting.
On Site Health Clinic –

Consistent with our efforts to effectively manage the cost of the County's Health Insurance Plan, Administration and Human Resources have been working to establish an on-site or near site clinic for employees and their covered dependents who are on the County's health insurance plan with the City of West Bend. The on-site clinic would offer primary care, immunizations, wellness, and health risk assessments. The benefits of having an on-site clinic are lower costs for the county and the employee for diagnostics, labs, and office visits. With a projected 3-year savings of $503,000 for the County, the Administrative Committee approved yesterday the recommendation to move forward with this initiative selecting QuadMed as our onsite clinic provider.  Further details will be made available as we have them. 

A big thank you to Todd Scott, Matt Furno, Michelle Hoey, Bill Kurer, and Amy Rueteman for their work on this exciting project!
Army Reserve Cooperation – On Wednesday I had the privilege of having lunch with Captain Andrew Docksey of Bravo Company, 432nd Civil Affairs Battalion out of Green Bay.  Captain Docksey shared his interest in working together with Washington County and our partner municipalities in doing some training for his troops.  Together we are considering working with Bravo Company to develop a "capabilities brief" which will assess the strengths and weaknesses of key local government services across Washington County, including our municipalities.  As this develops I will provide you more information about the training exercise and if/how it may impact both the County and our municipalities.
UW-Extension Information Session –

On Tuesday afternoon I joined a number of county officials in a briefing from Chancellor Cathy Sandeen regarding the future of UWEX.  The biggest takeaways were that Extension continues to evaluate needs and options and will continue to do so through early-mid 2017.  Subsequently we can expect recommendation to be made to the Chancellor thereafter, with implementation by mid-2017. Although the Chancellor eluded to the likelihood of merged administration across counties, she did not provide any additional specifics as regard to what that might look like or how the program areas might be impacted. I will continue to provide updates as I receive them.
4-H Open House – On Wednesday I took the opportunity to attend the 4-H Open House at the Washington County Fair Park. While considering opportunities for my son to try out 4-H I got to see the vast array of opportunities that 4-H provides for the youth of Washington County!  I was particularly impressed to see the leadership displayed by the youth who were highlighting their particular club or area of interest. They did an amazing job of representing themselves, their club and their communities. 

Special thanks to all of our 4-H participants, volunteers and especially Megan Buehler and our 4-H staff from UWEX who made this great event possible!
State of the County Presentation – This week's presentation was at the Town of Kewaskum. Next week there are no presentations.
Irish Delegation –

Today, several County Board Supervisors attended a tour with the Galway delegates in Washington County.  This included a tour of Erin Hills Golf Course, Holy Hill and Glacier Hills. 

A big THANK YOU to Linda Doro for all of her hard work to pull this special day together!
Personnel
Welcome!!
Jacob McCardle – Sheriff's Department
Theresa Draeger – Human Services Department
Jessica Marley – Human Services Department
Moving On…..
Laura Wilsmann, Samaritan Health Center – Resigning
Stephanie Szerbowski, Samaritan Health Center – Resigning
Sara Decker, Child Support – Resigning
Promotion***
Debbie Hogan, Economic Support Assistant – Human Services Department
Active Recruitments
CNA,  Dietary Aide – Samaritan
Aging Services Technician – ADRC

Accounting Assistant (Medical Billing), Psychiatric Nurse Practitioner, Psychiatric Social Worker, Registered Nurse – Human Services Department 
CONGRATULATIONS to the following employees for their years of service at the County!!
5 Years
Aleya Feutz – Human Services Department
30 Years
Susan Pierce – Samaritan Health Center
45 Years
Mary Scharrer – Samaritan Health Center