Welcome BOSS Realty in West Bend/Washington County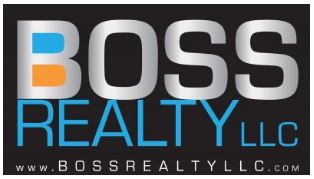 June 18, 2017 – West Bend, WI – Please welcome BOSS Realty LLC as a new supporter of WashingtonCountyInsider.com
The locally-owned business has a great track record of customer service and a solid reputation in the real estate industry.  Click HERE to look at some of the listings at BOSS Realty.
Submitted testimonial on Boss Realty and agent Brian Feucht: I just recently worked with Brian at Boss Realty to purchase my first home, and I could not be any happier with the service! He made us feel like we were his only customers, even though I knew we weren't! He kept us updated often, was always on top of everything, and really understood who we were and what we were looking for. He never tried to push us into buying, and always gave us his honest opinion. I appreciate everything he did for us and would definitely recommend Boss Realty to anyone looking to buy a home!
Please support the locally-owned business that support WashingtonCountyInsider.com
Because of the commitment of Boss Realty LLC the local news on WashingtonCountyInsider.com is brought to you 7 days a week, with no subscription fee or password needed.
First-run stories, local news from a reporter who has lived in the community for over 32+ years.