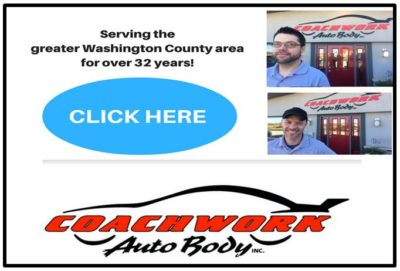 Dec. 19, 2016 – Allenton, WI – Coachwork Auto Body, 5709 State Highway 33, is a new supporter of https://www.washingtoncountyinsider.com
Coachwork Auto Body was recently purchased by Mike Held and Jason Lisko. The pair took over from Pat and Patricia McIntee who started the business in 1980.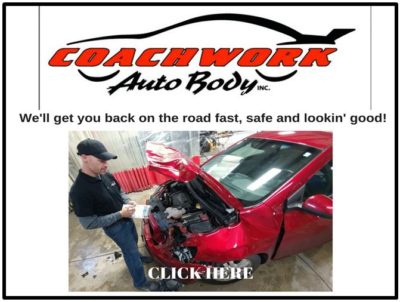 "I want to continue the foundation set here with the same sound quality and service," said Held.
"I don't have a lot of plans to change anything other than upgrade the repair process and get more tech savvy to change; traditional customer relations will stay the same."
Please support the locally-owned businesses that support https://www.washingtoncountyinsider.com