Dec. 12, 2016 – Slinger, WI – Moraine Park Technical College held a welding competition at itsJackson Campus, Friday, Dec. 2 for high school students.
The event, hosted by MPTC's Welding Program, had students from West Bend (L to R: Jake T., Robert K., Nic L., Bryce M., Chris Shilts) and Slinger High Schools (L to R: Greg S., Tyler K., Steven A., Dylan G., Rachel H., Matt S.) locate and cut a hole, put the parts together to match a print, then weld them per print.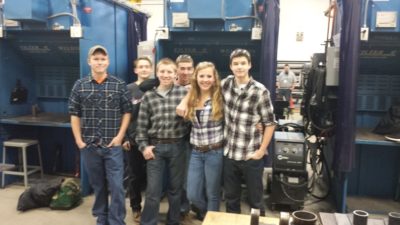 The students could pick either gas metal arc welding GMAW or shielded metal arc welding, SMAW, or both.
So who won the event? Check out below to find out: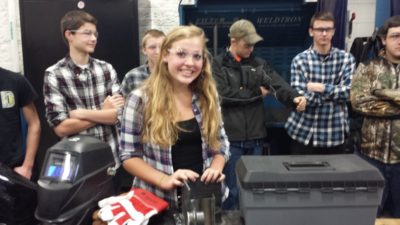 Slinger Senior Rachel Hau, who won for GMAW, SMAW, and both processes combined!
Photos and story courtesy Larry Clark and MPTC.