West Bend Common Council to consider one-year trial to allow dogs on the Riverwalk
April 12, 2019 – West Bend, WI – On Monday, April 15 the West Bend Common Council is going to consider adopting an ordinance allowing dogs on the Riverwalk.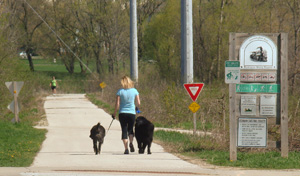 A proposed change to Municipal Code to allow dogs on six-foot leash on the Riverwalk sidewalks and trails. Details on the ordinance are below. Note this is a one-year trial.
Part of the ordinance also includes a request for signage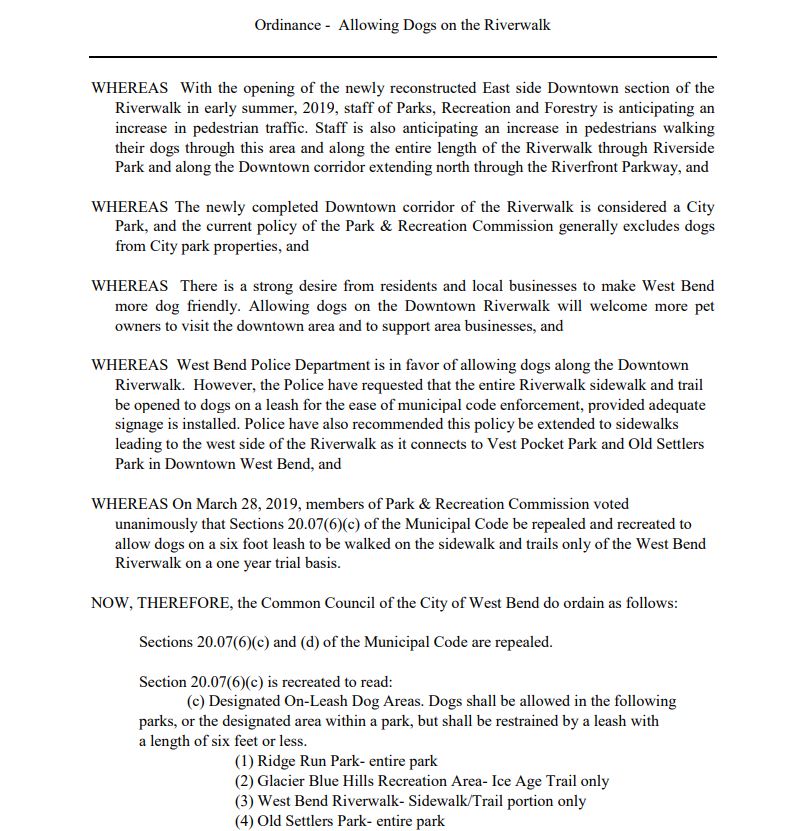 Photo courtesy Washington County.