April 20, 2020 – West Bend, WI – It will be the final meeting Monday, April 20, 2020 for two aldermen in the City of West Bend and their peers on the council will be taking a moment to thank them for their service and commitment.
District 3 alderman Andrew Chevalier and District 5 alderman Rich Kasten will each receive a special resolution.
Chevalier will be recognized for his two years on the council as well as his work on the Finance Committee, Deer Management Committee, and Redevelopment Authority along with several other commissions.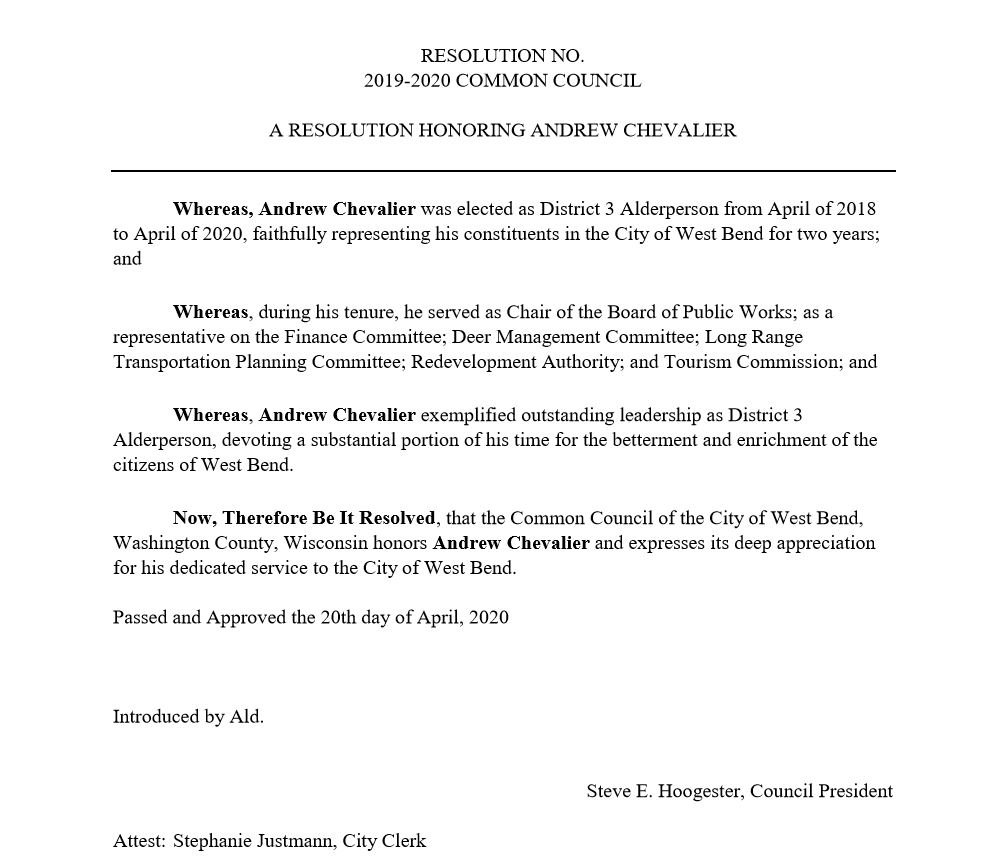 Kasten will be be recognized with a resolution honoring his six years of service to the community. Kasten served as chairman of the Finance Committee. He was also on the Board of Public Works as well as the Plan Commission, Tourism Commission, Collective Bargaining Committee, among others.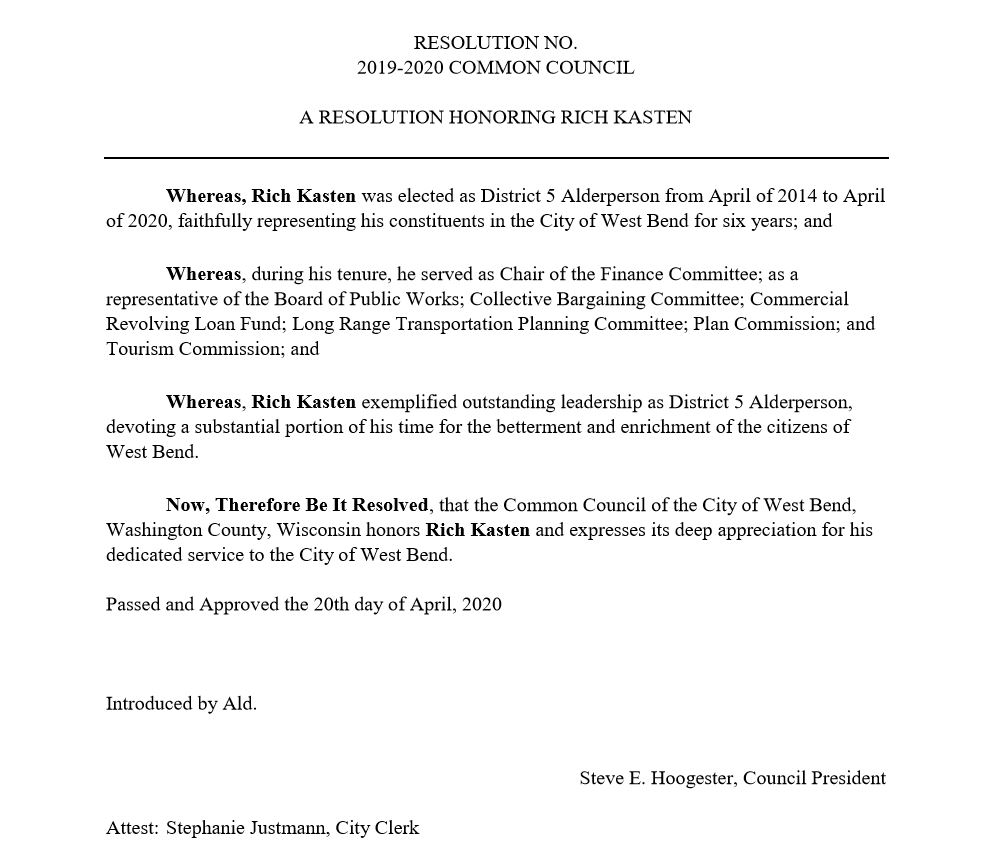 Also Monday night the council will discuss filling the open seat in District 4. That position opened after alderman Chris Jenkins was elected mayor on April 7, 2020.  One candidate has already thrown his hat into the ring. Click HERE to read more.
On Tuesday, April 21, 2020 the newly-elected members of the council will be sworn in including Brett Berquist as the new Dist. 3 alderman, Jed Dolnick as the new Dist. 5 alderman and Chris Jenkins will be sworn in as mayor.
Committee appointments will also be determined. The virtual meetings can be viewed at WashingtonCountyInsider.com