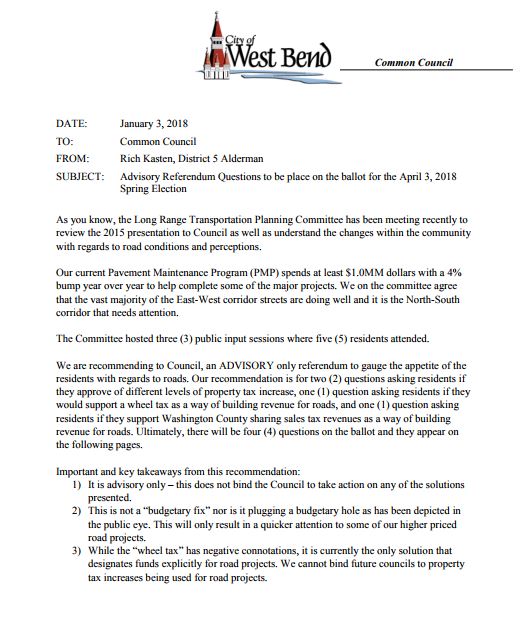 Jan. 9, 2018 – West Bend, WI – The West Bend Common Council voted 5-1 on Monday to move forward with an advisory referendum on the April 3 ballot.
Dist. 8 alderman Roger Kist cast the only dissenting vote. Aldermen Steve Hutchins and John Butschlick were absent.
According to a memo from Dist. 5 alderman Rich Kasten, the Long Range Transportation Planning Committee recommended moving forward with the four question advisory referendum just to gauge the interests of taxpayers and how critical they feel it is to spend more money on roads.