West Bend Early Risers Kiwanis to dedicate park bench at Regner to Al Moehr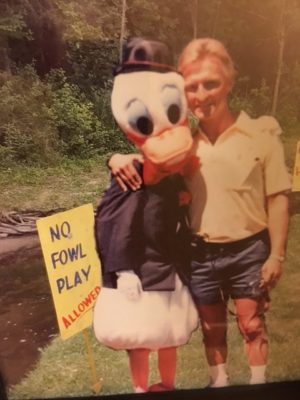 June 24, 2017 – West Bend, WI – The West Bend Early Risers Kiwanis will dedicate a bench at Regner Park on Thursday, June 29 to Al Moehr.
The dedication with the Moehr family will take place at 8:30 a.m.
The ceremony is being held prior to the July 4 Kiwanis Duck Derby. The bench in honor of Al Moehr will be next to the Duck Derby section of the river at Regner.
Moehr was a huge supporter of the derby as he sold quite a few ducks from Toucan Custard for the event.
Al Moehr died at his home on Friday, Dec. 23, 2016. He was 70.