West Bend East and West team up to raise money and awareness for raise money for Metastatic Breast Cancer | By Jake Boelter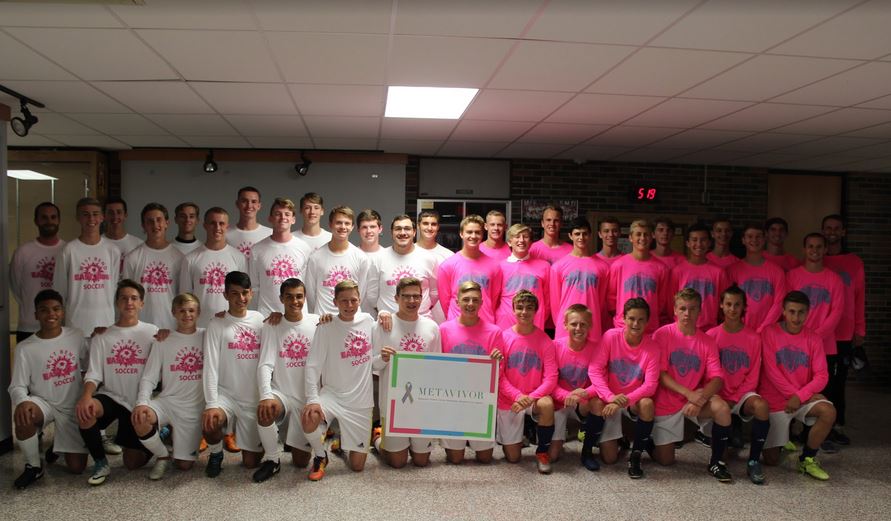 Oct. 12, 2017 – West Bend, WI – West Bend East and West High Schools came together as one for a good cause to raise money for Metastatic Breast Cancer Awareness, Research and Support, or METAVIVOR.
Sponsors pledged money for every goal scored in the East vs. West soccer game and all of that money is being given to METAVIVOR.
We would like to thank Schloemer Law Firm for donating shirts to both West and East soccer teams.
We will be wearing these shirts during warm up before the game and in our community to show awareness for METAVIVOR. Join us as we support cancer research.
​
West and East METAvivor Donation Site
Instead of a variable donation amount, if you prefer, you may give a flat one time donation.  Please give serious thought to contributing to the 2017 METAvivor Soccer Charity Goal-a-Thon.
This is a great cause and the Soccer Players of the East & West High School thank you in advance for supporting a great organization.