West Bend Elevator turns up its Christmas selection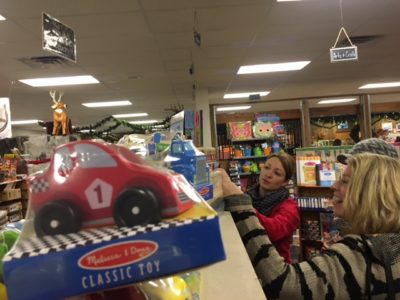 Nov. 10, 2016 – West Bend, WI – There were white lights and miniature Christmas trees welcoming women to an exclusive shopping experience Wednesday night at the West Bend Elevator.
The family-owned store on Highway D has been transformed for the holiday with unique toys for children, handmade wreaths, a variety of wines, and fantastic fashions for the ladies.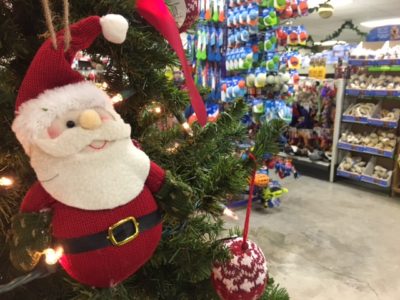 And yes, Doug Gonring gave his blessing and the women have totally taken over.
"They did a wonderful job," praised Gonring, dressed in the spirit of the season with a brilliant red West Bend Elevator shirt.
The Elevator's landscape designer Sherry Boedeker was one of the driving forces behind the effort. "The goal was to get friends and family here to do a ladies night before the holiday," she said. "We ordered a bunch of new products to share with everybody."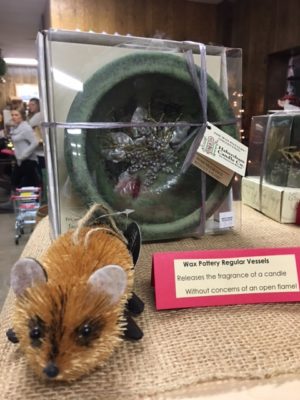 One of the newer items is a Wax Pottery Vessel from the Habersham Candle Company. "This is essentially a candle but you don't need a flame," said Boedeker.   
The aroma smells like you walked to the top of a mountain and breathed in crisp air of Christmas. The scent is powerful and the pseudo candle is safe for nursing homes or families with small children.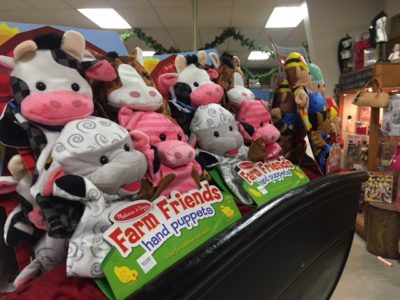 If kids are on the Christmas list then check out the toy isle at West Bend Elevator. It's like walking into an old school Sears and Roebuck catalog with cloth finger puppets and puzzles, wooden trains and colorful toy cars.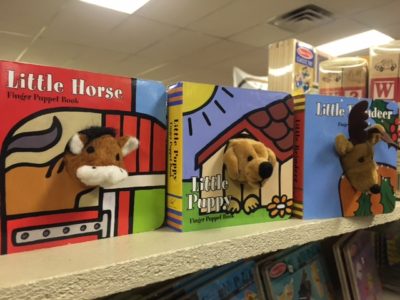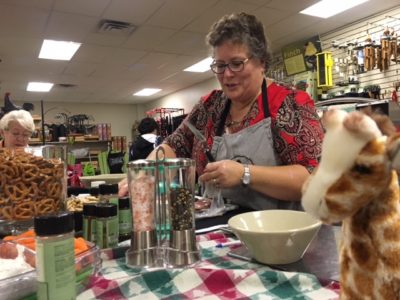 "This is quality," said Penny Faber, who was doing double duty preparing a feast courtesy of Pampered Chef.
The Elevator also featured handmade wreaths and decorative globes to enhance holiday lighting options.
The West Bend Elevator, 3434 County Highway D, invites neighbors to stop in and browse their holiday selection.