West Bend, WI – If you're looking for a shot of summer amidst the chilly Wisconsin winter, check out the 2020 Summer Lineup presented by West Bend Friends of Park and Recreation.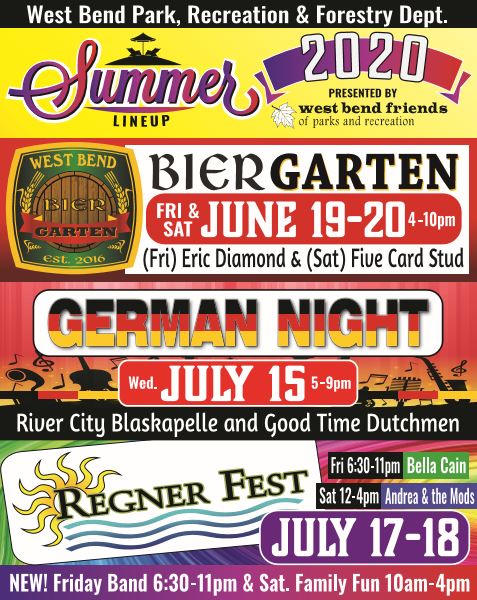 Save the dates for the fabulous Bier Garten, June 19 and 20 with entertainment by Eric Diamond and Five Card Stud.
German Night with River City Blaskapelle and Good Time Dutchmen will kick up your heals with Polka on Wednesday, July 15 and Regner Fest is July 17 – 18.
There's no cover charge and keep an eye out for free beer samples.
For a flashback … take a look at a video from 2017 when the Bier Garten was first rolled out.

Mark your calendar and come join the fun!