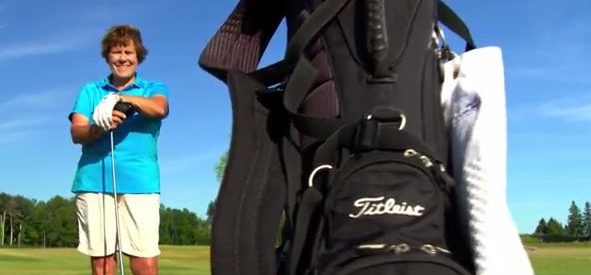 June 16, 2017 – West Bend, WI – The U.S. Open has generated wonderful images of Wisconsin and our passion for golf.  It's been great to see the enthusiastic crowds on the course during practice rounds, the wonderful set up of the facilities and views of Holy Hill are amazing.
It's been great to hear from my junior golfers who have been out to the tournament with their parents.  Many of them have brought their signed autographed flags with their favorite golfers to our Junior golf programs this week.
It's great to see them excited to share and talk about their favorite pro's and see them want to practice and play just like them.
It's really great for the visibility and economy of the state and it will bring people back to our fantastic state of Wisconsin for vacations, business travel and much more.
It will be interesting to see who can come up with the win; the course looks absolutely awesome and I know it's a true test of golf.  The pros will be hitting all kinds of different shots which will be fun to see.
It's a new venue for all the competitors so no one has any past experience with it.
Erin Hills plays like a links course which may favor the Europeans since they play these types of courses more than the Americans.
The rain has softened the course but the fescue will be tough to hit out of with any errant shots.  It's going to be fun to see how they navigate the course.
Wind today seems very calm.  It will be fun to see how it goes with some wind, otherwise scores maybe lower than anticipated especially since we have had rain.
I have heard some of the comments on the course, this is our national championship so I hope the USGA sets up the course for that challenge.
They need to ignore the comments on the toughness of the course.  It's a fair test of golf and we want to see the best player win the championship.
I have had the experience to play in four U.S. Women's Opens – it's supposed to be a tough challenge for the best players in the world.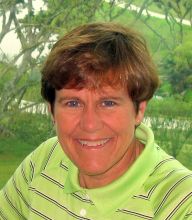 About the author: LPGA Pro Mary Hafeman is a graduate of West Bend West High School and St. Frances Cabrini. Hafeman is a well-recognized golfer and teaches at Missing Links Golf Course in Mequon, Wisconsin and Deercreek Country Club in Jacksonville, Florida
Hafeman is a highly decorated golfer; her list of awards are below.
PGA of America National "Player Development Award"  2016
US Kids Top 50 Teacher & Certified Golf Coach
GGRA "Top 50 Growth of the Game Teachers" 2016, 2015, 2014
PGA North Florida Section "Player Development Award" 2016, 2014
PGA North Florida Chapter "Player Development Award" 2016, 2015, 2014, 2013
Golf for Women's Top 50 Teacher
Facebook:  Mary Hafeman Golf Experience
Twitter:  #maryhafemangolf      Click HERE for more details on Mary Hafeman Golf Experience.
Photo courtesy Milwaukee Magazine.