February 24, 2020 – West Bend, WI – West Bend-area non-profit organizations have been invited to "shop" for obsolete waiting room furniture, office furniture, storage cabinets, artwork, medical equipment and other items Tuesday, Feb. 25, from 9 a.m. to noon at the recently decommissioned Froedtert & the Medical College of Wisconsin West Bend Health Center, 1700 W. Paradise Dr., West Bend.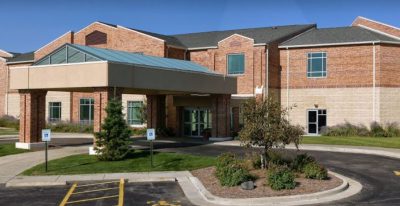 The 1990s-era health center has been replaced by a newly constructed facility at the same site, which opened to the public Feb. 17. Facility replacement was driven by the need to update a facility to better serve the community with greater efficiency, positioned for future health care delivery. Most equipment and furniture has been moved to the new facility. Items no longer usable are being made available.
Now that the new health center is open and operational, the old facility will be razed to provide parking space. Before demolition, however, the area non-profits will have the opportunity to help themselves for any furnishings, equipment and materials at no cost. Local non-profits will be able to reuse and repurpose the donated items, sharing in the Froedtert & the Medical College of Wisconsin mission of taking care of local communities and providing valuable resources for vulnerable populations.
To minimize traffic and patient care disruptions at the new location, local non-profits have been scheduled for specific time slots to walk through and make selections. They need to provide their own people power, hand trucks and carts, along with trucks, vans or trailers and any other assistance they will need to load and haul away the donations.
The old facility had remained open and operational while the new health center was under construction on the southeast end of the West Bend Health Center campus.
Froedtert & the Medical College of Wisconsin Community Physicians is a primary care and multi-specialty group with more than 250 physicians and more than 140 advanced practice providers, delivering care in more than 40 health centers and clinics in southeastern Wisconsin. In fiscal 2019, combined patient visits to these locations totaled more than 900,000.