West Bend High School represented at the USASA National Snowboard Championships | By WBHS Team
April 2, 2019 – Copper Mountain, CO – Cole Rummel, Ethan Benedict, Brian Pomeroy and Coach Hunter Zaskowski competed on the Boardercross Course. After having the 6th fastest time trial, Cole Rummel unfortunately was knocked out after the first round.
Brian Pomeroy and Ethan Benedict had a great day making it into the second race heat. Brian Pomeroy placed 14th while Ethan Benedict placed 26th.
Hunter Zaskowski also made it into the first heat in his bracket but fell on turn 10 of the course.
Boardercross is an age-bracketing race where athletes start with an individual time trial and then placed into brackets with four riders on the course at one time.
The course was very tight, has rollers, banked corners and jumps with 12 turns, taking about one minute from start gate to finish line.
All West Bend team racers are off Tuesday for a rest day.
Wednesday, Lauren Nast will compete on Boardercross while the men above will all take on the Giant Slalom course.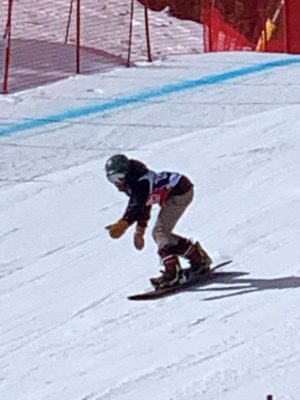 Today, Lauren Nast had the day off and spent her day in Glenwood Canyon and Hot Springs.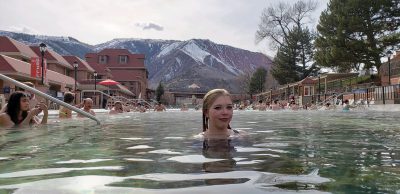 Kelci Waters was also off, got to visit a friend and enjoyed the Hot Springs as well.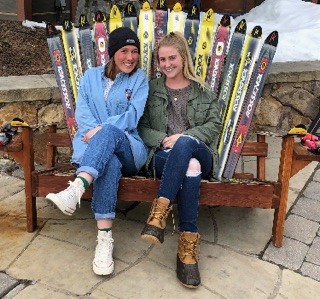 All athletes have acclimated well and are having a great time. Watch for updates on Wednesday.