November 19, 2023 – Fond du Lac Co., Wi – A West Bend man, 50, was killed in an accident at Eden Stone in Fond du Lac County, WI; his name is expected to be released Monday, November 20, 2023 according to the Fond du Lac County Sheriff's office.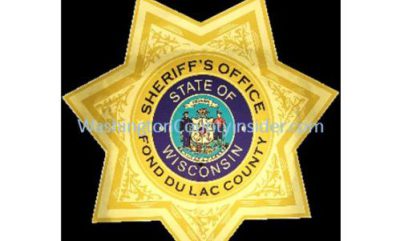 According to Fond du Lac County Sheriff Sergeant Andrew Kohlmann the Fond du Lac County Communication Center received a 911 call of a male who was pinned under equipment that had fell at the Eden Stone Company, N4500 CTH V in the Township of Eden.
The call came in Friday November 17, 2023, at 3:57 p.m.
Staff at Eden Stone had started CPR and were able to direct other first responders to the scene of the accident.
When deputies arrived, the male was pulseless and non-breathing. Deputies and fire personal attempted life saving measures, but their efforts were unsuccessful. The 50-year-old male from West Bend was pronounced deceased at the scene of the accident.
Initial investigation shows that employees were unloading a large steel piece of a new stone saw from a semi-truck. The piece of steel became unstable and tipped over on its side trapping the victim.
Employees were quickly able to free the victim from being trapped within seconds of the accident. There were no other injuries as a result from the incident. The victim of the incident was an employee at Eden Stone.
Assisting at the scene was Eden Fire Department/First Responders, City of Fond du Lac Ambulance, and Campbellsport Ambulance.
No further information is being released at this time. This incident remains under investigation by the Fond du Lac County Sheriff's Office. The name of the victim is being withheld until next of kin are notified. Foul play is not suspected.