West Bend School District taking steps to return to two principals at the high schools
July 20, 2017 – West Bend, WI – There's a special meeting of the West Bend School Board tonight as it appears it is preparing to take steps to return to a two principal system at the West Bend High Schools.
The agenda is below. The meeting starts at 5 p.m.
According to an email from West Bend School Board president Tiffany Larson, "It is a discussion pertaining to the benefit of returning to the traditional 2 principal arrangement or maintaining the current model of 1 principal for 2 high schools."
On a history note: The West Bend High Schools had two principals for a good long time. Remember Pat Gardon and Cassandra Shug? What other principal do you remember at East and West.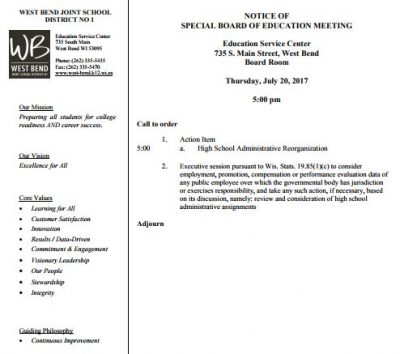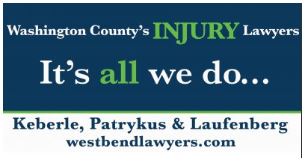 About Author
Judy Steffes
First-run stories from a trusted reporter who has lived in West Bend/ Washington County for over 33 years. Business/faith/education/community/history/arts.