July 12, 2022 – West Bend, WI – Superintendent Jen Wimmer announced today the realignment of school leadership within the West Bend School District that will provide added expertise to move forward on meeting strategic goals.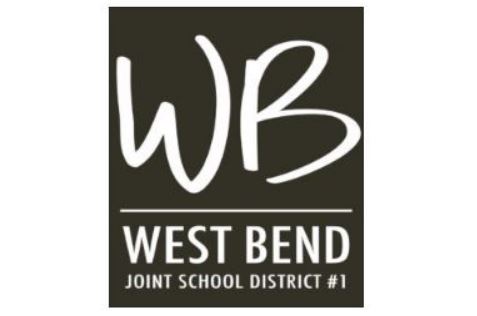 West Bend East High School Principal John Graf has accepted the curriculum program administrator position with the West Bend School District where he will support the Teaching and Learning department. Graf's background in instructional focus for improved student achievement will allow him to hit the ground running in this new role. This position was not filled by a full-time employee in the last year.
"John's experience with using various levels of academic support to ensure each student makes the growth necessary to be prepared for career or college was of benefit to East High School," said Jen Wimmer.
Additional leadership changes include West Bend East Assistant Principal Tyler Wood returning to Badger Middle School as assistant principal. Wood was a teacher and dean of students at Badger until 2016 when he moved to East High School. Lisa Paulin, Badger dean of students, has accepted the assistant principal position at West High School. Paulin has been dean of students at Badger for two years and was a special education teacher at Green Tree Elementary for 13 years.
The school district is recruiting for a new assistant principal for East High School and dean of students for Badger Middle School. Ralph Schlass, West High School principal for the past five years, has accepted a new position with the district to focus on supporting and establishing community relationships and engagement. He will ensure collaborations with nonprofit organizations in the community increase services to WBSD students and those with local business and industry also benefit students in 4K to grade 12 through various avenues.
Schlass will also work with our current relationships in local business to assist both our Career and Technical Education programs and academic and career planning efforts, as well as expand collaborations with additional local businesses to increase student participation in apprenticeships, internships, and job shadows.
"This role will create and build broad-based, innovative collaborations that strengthen education for all WBSD students. With knowledge of the area and the schools, Ralph will support current relationships in the community and develop new ones with the goal of having unique programming offerings. His knowledge, experience, and community connections made him stand out as a candidate," said Wimmer.
If businesses or nonprofits are interested in discussing collaborations or connections to benefit students of the district, please contact Mr. Schlass at 262-306-4800.
With both Schlass and East High School Principal John Graf moving to different positions, a search will begin for an executive principal to lead both East and West High Schools. The leadership teams will continue to include East and West assistant principals and athletic directors for each school. A similar leadership model was used in the high schools for several years until 2017.
"Having one principal will feature centralized leadership and consistency in communication and engagement among all stakeholders," Wimmer.
____________________
NOTE: ESSER SURVEY is due tomorrow, July 13, 2022. Click HERE to access the survey.
WashingtonCountyInsider.com has reached out to Supt. Jen Wimmer regarding pay scale and budget information.