December 10, 2019 – West Bend, WI – Members of the West Bend Sunrise Rotary teamed up to tackle a gift-wrapping project for The Gingerbread House.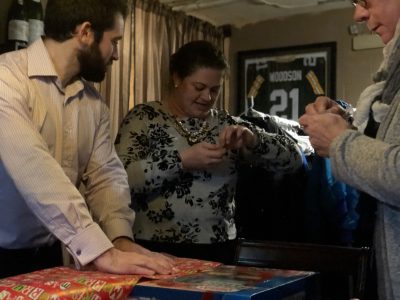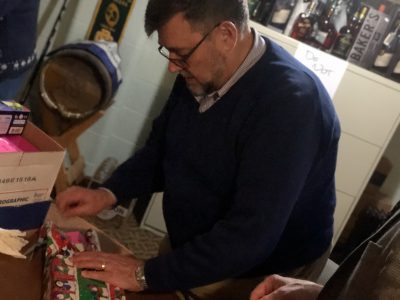 The gift wrap was rolled out and then the tape proved a bit challenging but eventually hundreds of presents were wrapped for Christmas.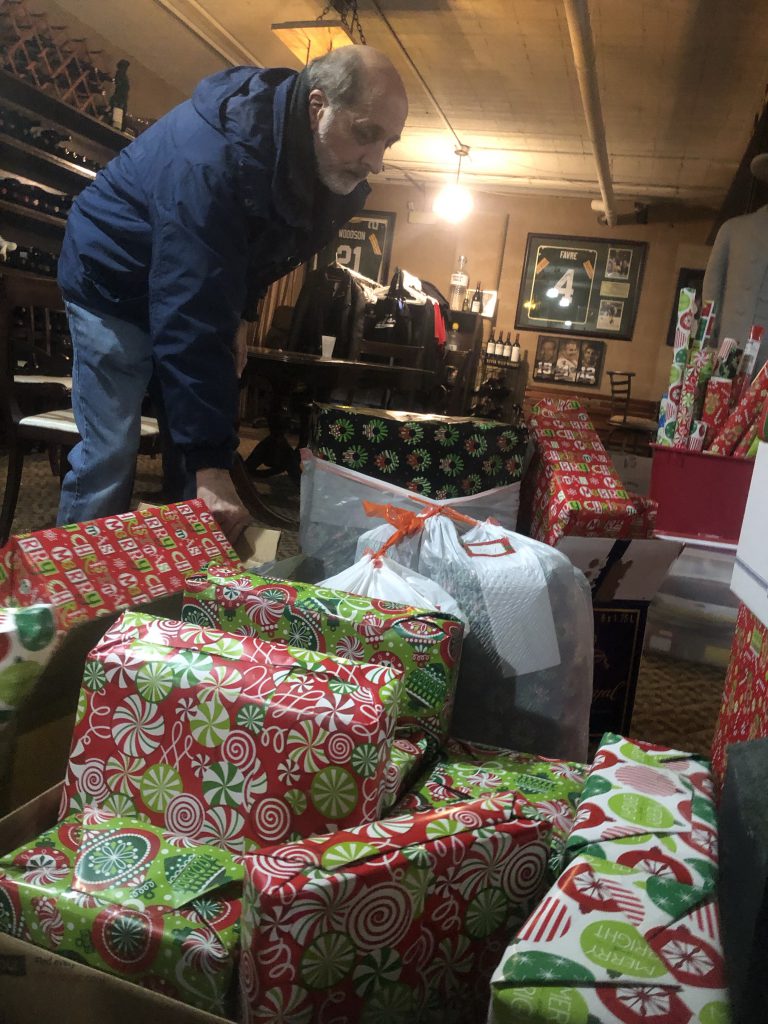 The gifts were dropped off at the Mutual Mall in West Bend.
The Gingerbread House is a holiday gift-giving program for residents of Washington County, sponsored by The Youth and Family Project, Inc.
Each year the Gingerbread House serves approximately 400 families in need of support during the holiday season, by matching them with community sponsors.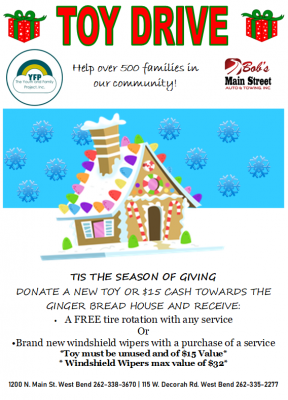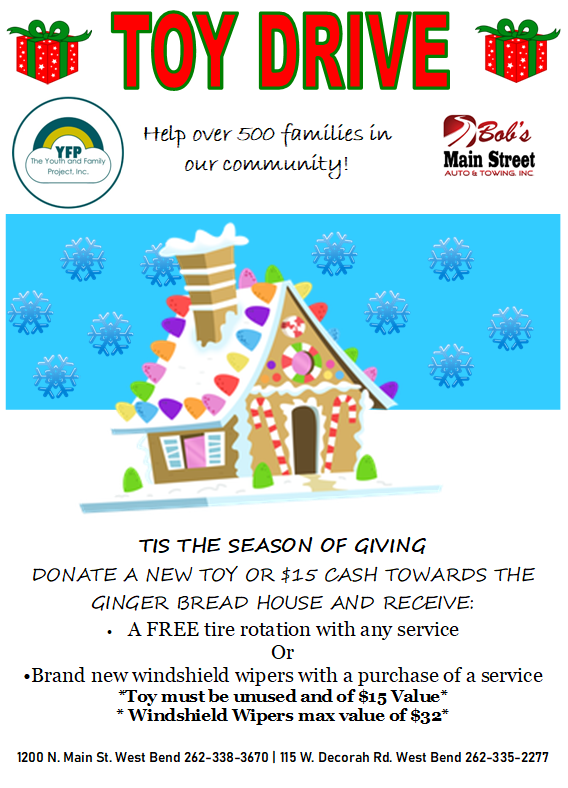 The Gingerbread House Program also coordinates several gift and toy drives throughout Washington County to fill "Santa's Workshop," used to provide holiday support to families who are not sponsored directly. Families are also invited to shop the "General Store" at no cost to secure additional clothing, household and basic needs items when picking up their holiday gifts.
Families who have been referred to the Gingerbread House Program sign up at convenient locations throughout Washington County and complete wish lists for the entire family. In order to coordinate and organize the exchange of gifts for 400+ families,
The Youth and Family Project requires a large donated space within the community. This year, the City of West Bend has graciously donated the property, the Mutual Mall, located at 1043 S. Main Street in West Bend.
This ideal location offers approximately 12,000 square feet of space, easy access, and plenty of parking. Youth and Family Project staff and volunteers are especially excited and grateful to know that they will have access to the property throughout the holiday season to focus on Gingerbread House Program activities.
About The Youth and Family Project, Inc.
The Youth and Family Project, Inc., founded in 1975, is a private, non-profit agency serving both Washington and Waukesha Counties. Staff and volunteers are dedicated to providing a variety of support, education and counseling services, aimed at reuniting the family divided by crisis and enriching family relationships. It is the mission of The Youth and Family Project, Inc. to provide support, guidance, and understanding to help people in need realize their individual goals of independence and personal well-being, and achieve a safe, stable living environment. The agency strives to support its mission and purpose through a basic, yet essential philosophy of: "Meeting People Where They're At and Greeting Them with Hope." For more information click HERE.
About The Mutual Mall
The Mutual Mall is owned by the city of West Bend. It is located next to City Hall and has been owned by the city since the early 1990's. The building was formerly the location of Larson's Family Furniture.