West Bend West falls to Cedarburg | By Rachael Yerges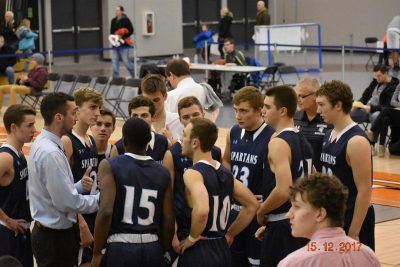 Dec. 16, 2017 – West Bend, WI – West Bend West will try to bounce back from a Friday night loss to Cedarburg, 71-39.
Highlights include a pair of three pointers from freshman Aaron Tennies, who finished with 8 points and 7 points from senior Evan Albrecht.
The Spartans are back in action Tuesday, Dec. 19 at home against Hartford at 7:15 p.m.