September 22, 2021 – West Bend, WI – The West Bend West varsity volleyball team won against Homestead in a very intense five sets.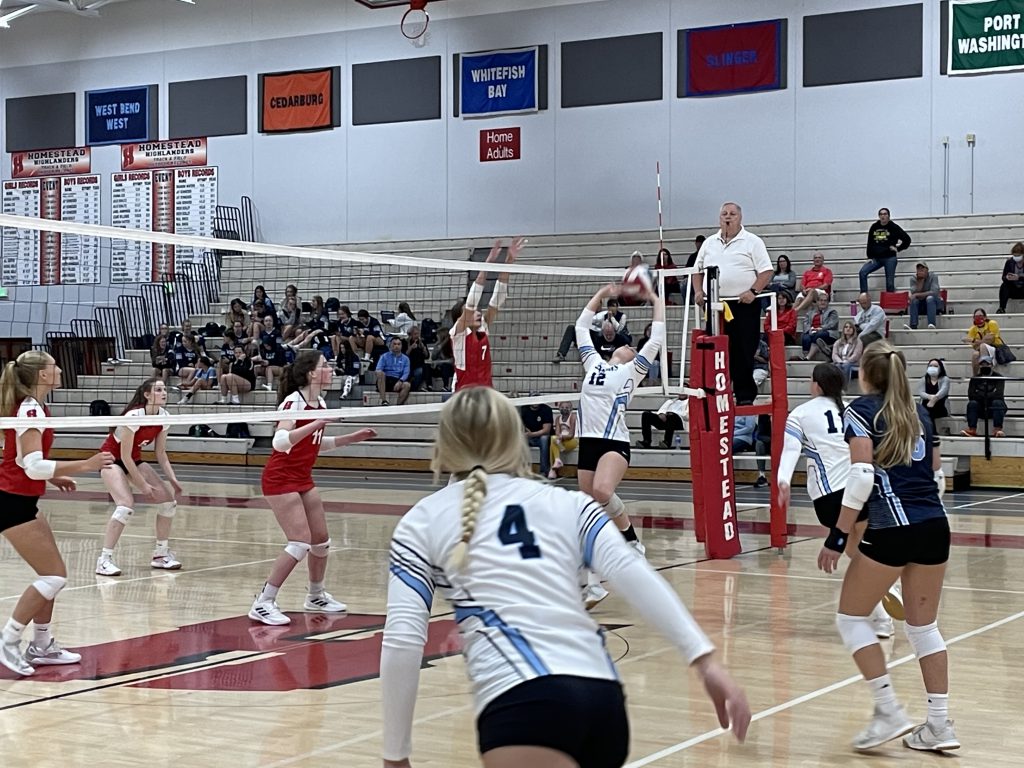 The scores of the varsity match: 15 – 25, 25 – 12, 18 – 25, 25 – 13, 15 – 8
The Spartans pushed through by communicating and playing to win. Megan Spaeth achieved her career high digs with 26.
Kylee Altendorf also got her career high kills with 13 and 18 digs. Lindsay Sandleback also contributed 10 kills.  Kelsey Corbett led the team with 24 assists.
The team got on very high service runs with Isabelle Sternig leading the team with seven aces.
The Spartans play this weekend at the West Bend Sprawl tournament.
About the author: Kylee Altendorf is a freshman, outside hitter, on the West Bend West varsity volleyball team and has been playing club volleyball for 5 years.