West Bend woman arrested for drugs and child neglect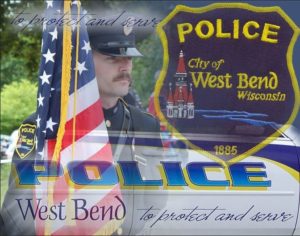 Sept. 18, 2017 – West Bend, WI POSSESSION OF HEROIN, COCAINE, PARAPHERNALIA /CHILD NEGLECT – On Sunday, Sept. 17, 2017 at 11:58 a.m., West Bend Police responded to a 911 call from a 17-year-old child at a residence, reporting she could not wake her mother up.
Officers located a 39-year-old West Bend female in a bathroom of the home unconscious.
The officers observed evidence the female was suffering from a possible overdose and administered Naloxone, a medication used to reverse the effect of Opiates.
The female regained consciousness and was transported to St. Joseph's Hospital by West Bend Rescue for medical treatment.
The woman was charged with Possession of Heroin, Possession of Cocaine and Possession of Drug Paraphernalia.
The female was also charged with Child Neglect because she had her four children, ages 17, 15, 10, and 7, as well as a 17-year-old friend of one of the children, in the home while she was using the heroin which caused her to overdose.
The children were released to relatives.